Morgan Samuel Price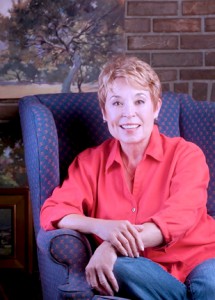 "Morgan Samuel Price is among the best of the true plein air painters of today…" writes Jean Stern PhD., Museum Director for the Joan Irvine Smith Museum of California Impressionists. Morgan Samuel Price has been included in sixty-three invitational national exhibitions, received twenty-four national awards, been published fourteen times in national magazines and has authored two books (Oil Painting with a Basic Palette, and Turn on the Light, a touchstone to Plein Air Painting). Clearly, Morgan Samuel Price is one of the most accomplished Plein Air artists of our time.
Morgan's enjoyment of art and nature was there from the beginning. Her visual fascination with shapes and the play of light intrigued her and brought her joy from an early age. It was this same fascination that eventually led Morgan to the Ringling College of Art and Design, and to her career as fine artist. Morgan opened her studio in 1972, and since then she has traveled across the country and Europe painting plein air.
"Buddy's Boys", oil, 16″ x 20″ – Morgan Samuel Price
"Hydrangeas", oil, 11″x 14″ – Morgan Samuel Price
"Southern Comfort", oil, 16″ x 20″ – Morgan Samuel Price
The most impressive part of all of Morgan's accomplishments is her passion for her craft that drives a relentless pursuit for perfection. Her unending quest to seize the moment that Nature's natural light creates, allows Morgan to draw the viewer into the exact moment she first set out to capture on her canvas. The natural beauty in Morgan's work is truly timeless. Morgan is not only an accomplished artist; she is an equally masterful teacher as well. For over 30 years, Morgan has been inspiring other artists all over the United States and Europe with her wealth of knowledge. Her unique ability to convey that same knowledge with each of her students is a gift that Morgan loves sharing. Morgan Samuel Price's dedication to her art form is unwavering whether it is manifested at the easel or at the lecture podium.
---
March 25 – April 1, 2017 – Plein Air Painting in Paradise with Morgan Samual Price
Click to see details of this workshop
---