Susiehyer
Desert Jewels, 16x16, oil on masonite
Susiehyer has been drawing and painting since she was a child. "I remember drawing a pair of ceramic flamingos my mother used to keep on her dining room table when I was four years old", she says. "I knew from that moment I would be an artist when I grew up." While the subject matter in much of my work may be distinctly landscape, it is primarily the visual relationships occurring underneath the subject—how large value and color statements relate to each other or talk to each other in a painting, or how the shapes of light and shadow complement and work with each other to make the eye move around the painting. I love to explore how to put the paint down, or what the edges are doing, but what excites me most is the bigger, yet occult abstract design underneath the painting. I'm always experimenting in the studio to keep a fresh eye, chasing an idea I and the many different ways that could look on canvas.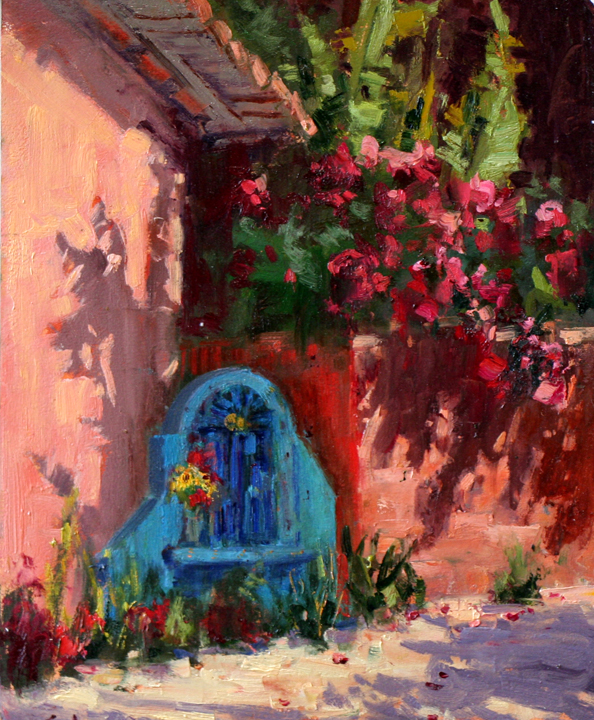 Streetside El Tuito, 12″ x 16″ oil on Arches oil paper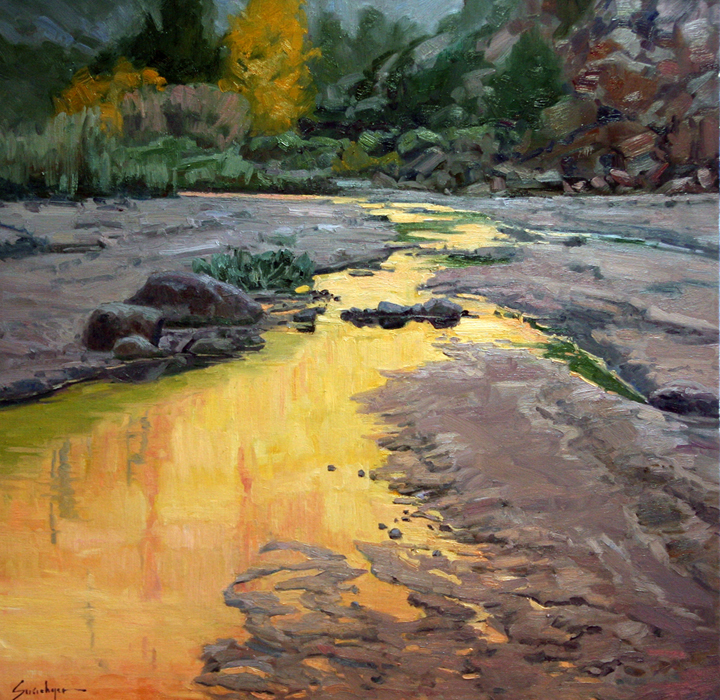 Morning Reflections, 30″ x 30″ oil on linen
This award winning artist has been working professionally since 1976 and has been the recipient of scholarships, grants, and awards for her work, including two international design awards. Her work has appeared in numerous galleries and national exhibitions, hangs in many private and corporate collections.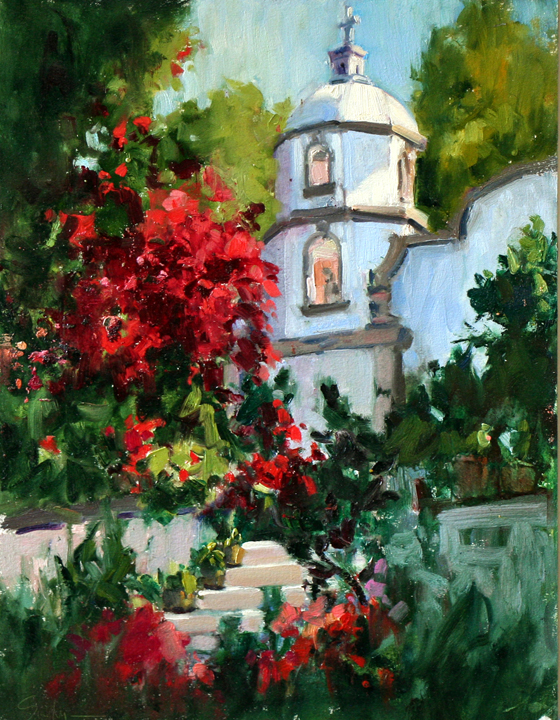 A Call to Prayer, (Puerto Vallarta Botanical Gardens),
16″ x 12″, oil on Arches oil paper.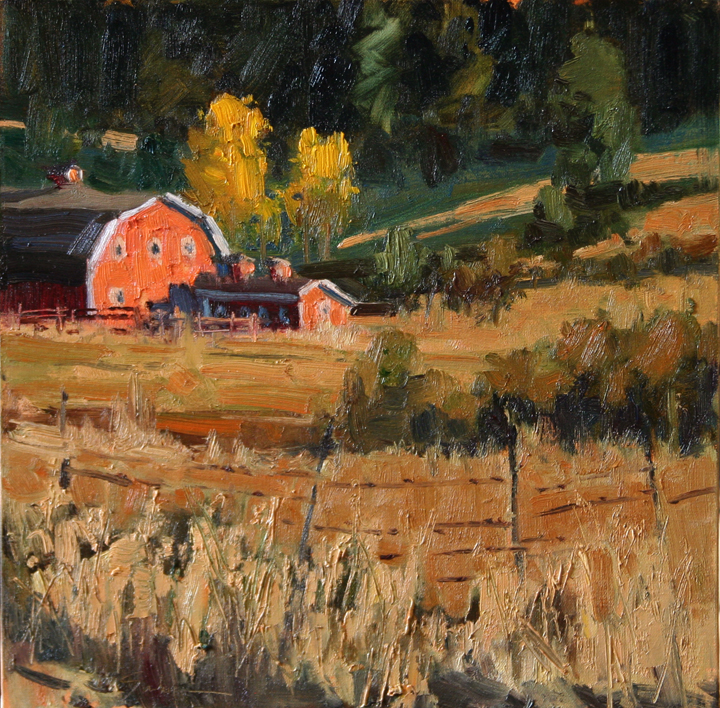 The Golden Hour, oil
Attending art programs at Moravian University, The Baum School of Art, and the University of West Florida in the 1970's, she continued to study and expand her repertoire and abilities, by attending the Art Students League of Denver. She has participated in workshops whenever she could, with artists such as Quang Ho, Kim English, Jay Moore, Ron Hicks, and Kevin Weckbach. In 2001 she completed the Denver Botanical Gardens Certificate in Botanical Art and Illustration.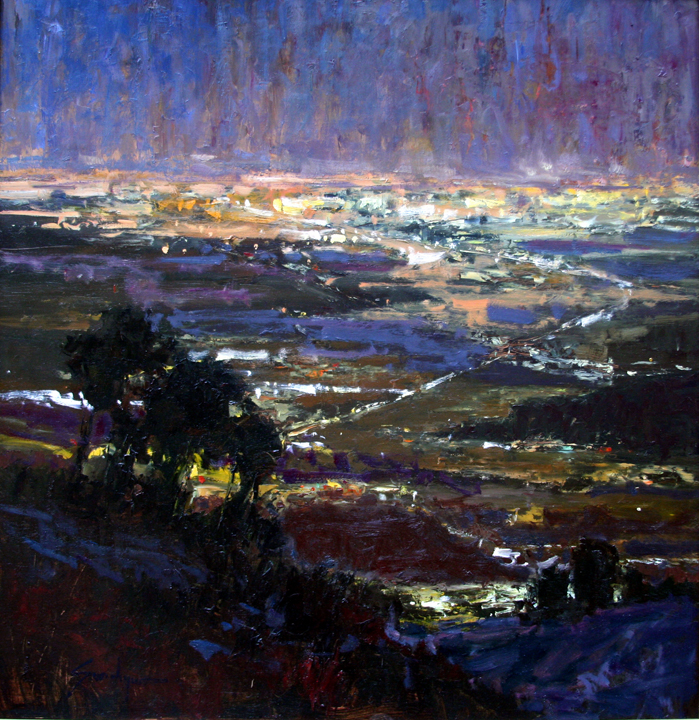 Lovers Lookout, 29″ x 28″, oil on wood panel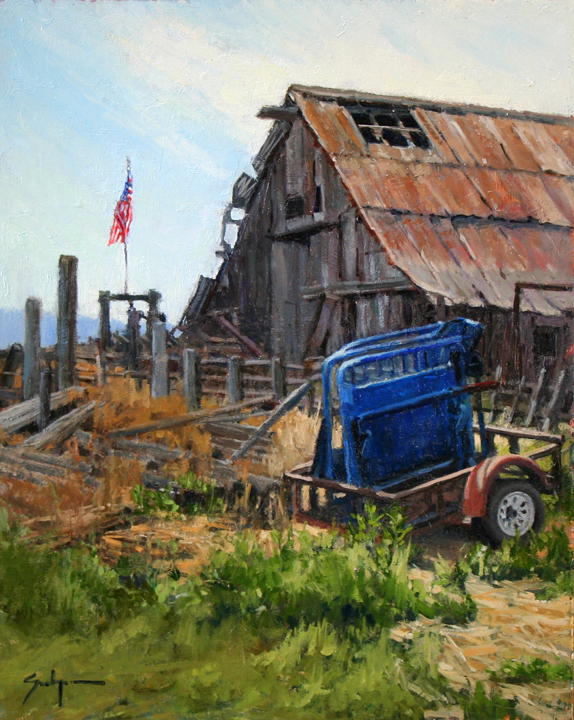 Arrangement with a Blue Shape, 20″ x 16″, oil on masonite
Susie Hyer has been published in the celebrated books "Art of the National Parks: Historic Connections, Contemporary Interpretations", "Landscapes of Colorado," She has been a featured artist in Western Art and Architecture Magazine, Southwest Art , Fine Art Connoisseur, Plein Air and Art of the West Magazines. Her work has also appeared on the covers of Art Life, Evergreen Living and Mountain Country Life. The "American Art Collector" and 'Best of American Art and Artist" series of books has published her work. Susiehyer is a signature member of Oil Painters of America, and a signature member of the American Impressionist Society. She has been a National Vice President of the Women's Caucus for Art, and past President of the New Orleans Chapter. Her work is represented by galleries in Colorado and the Southwest. She was recently awarded the prestigious Comenius Award for Lifetime Achievement by Moravian University.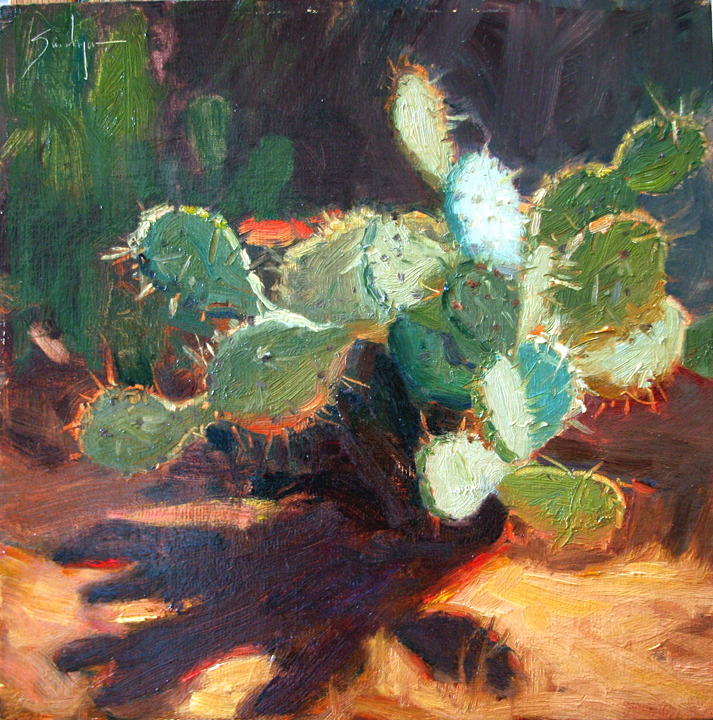 Sundrenched, 12″ x 12″, oil on linen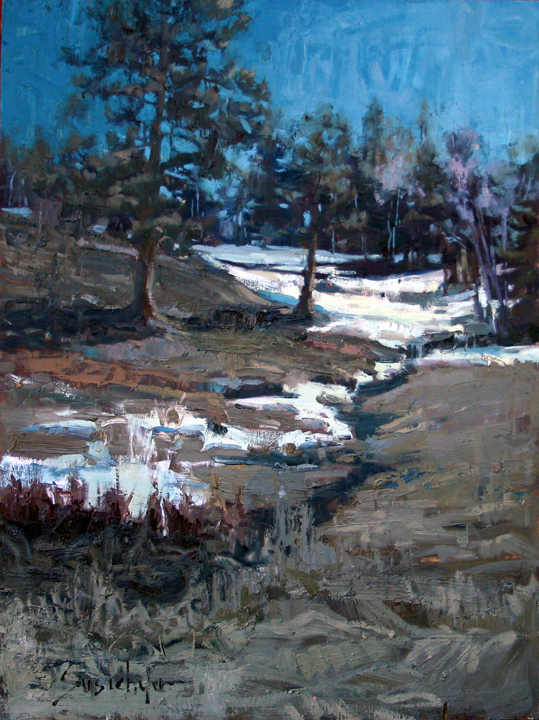 Full Moon, Early Spring, 18″ x 24″, oil on birch
She maintains a home, studio, and multiple gardens in Evergreen, CO where she lives with her husband, sometimes one or two grown children, and numerous elk, deer, and other wildlife. She continues to push herself in new directions and challenge herself artistically, traveling to paint en plein air, and working from sketches, field studies, and photos in the studio. She teaches workshops out of her studio in Evergreen and other locations and is an invited juror for local and national exhibits.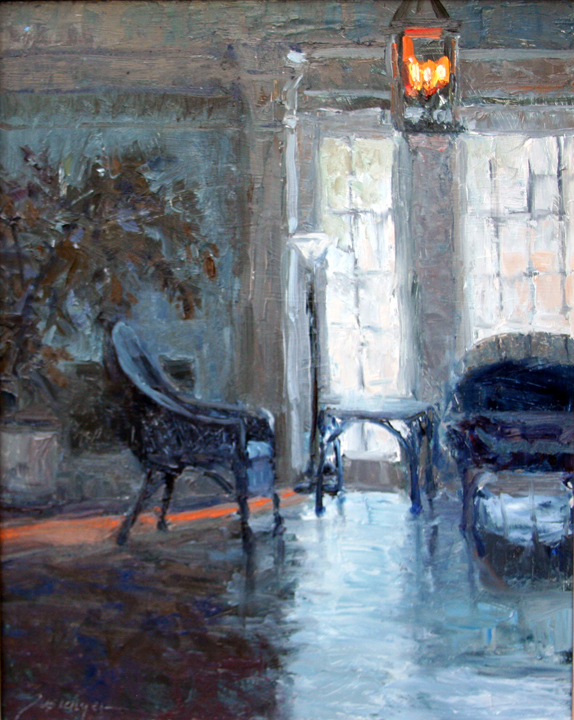 Moments in the Mansion, As Dusk Settles, 20″ x 16″, oil on masonite
"Join Susie Hyer at the Casa for
"More Dynamic Plein Air and Studio Paintings"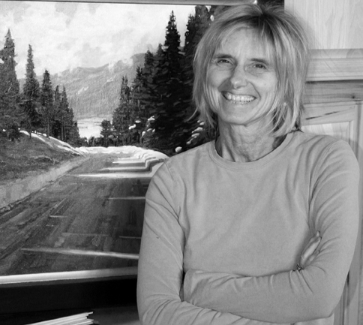 Learn More about Susiehyer on at her wbsite: