Frank Eber
Join renown artist Frank Eber for his

Casa

 

Virtual Workshop Fiesta

– Interpreting impressions of Mexico in watercolor – A virtual experience, March 22, 23, 24, 2021 and Join him in Mexico in 2022, (date posted soon)

Frank grew up in Europe and was mentored by Italian master painter Renato Casaro in 1994 and 95. In the '80s and '90s Frank worked as a professional illustrator for video cover sleeves and as a portrait artist by commission.
Frank Eber, Boca Boats, watercolor
He strives to create timeless art in both oil and watermedia and works in a direct, loose style influenced by the Old World Masters. His love of travel has given him prime opportunities to paint: he lived for three years in the south of France, and has painted on location in many countries around the world. He is also an accomplished Portrait painter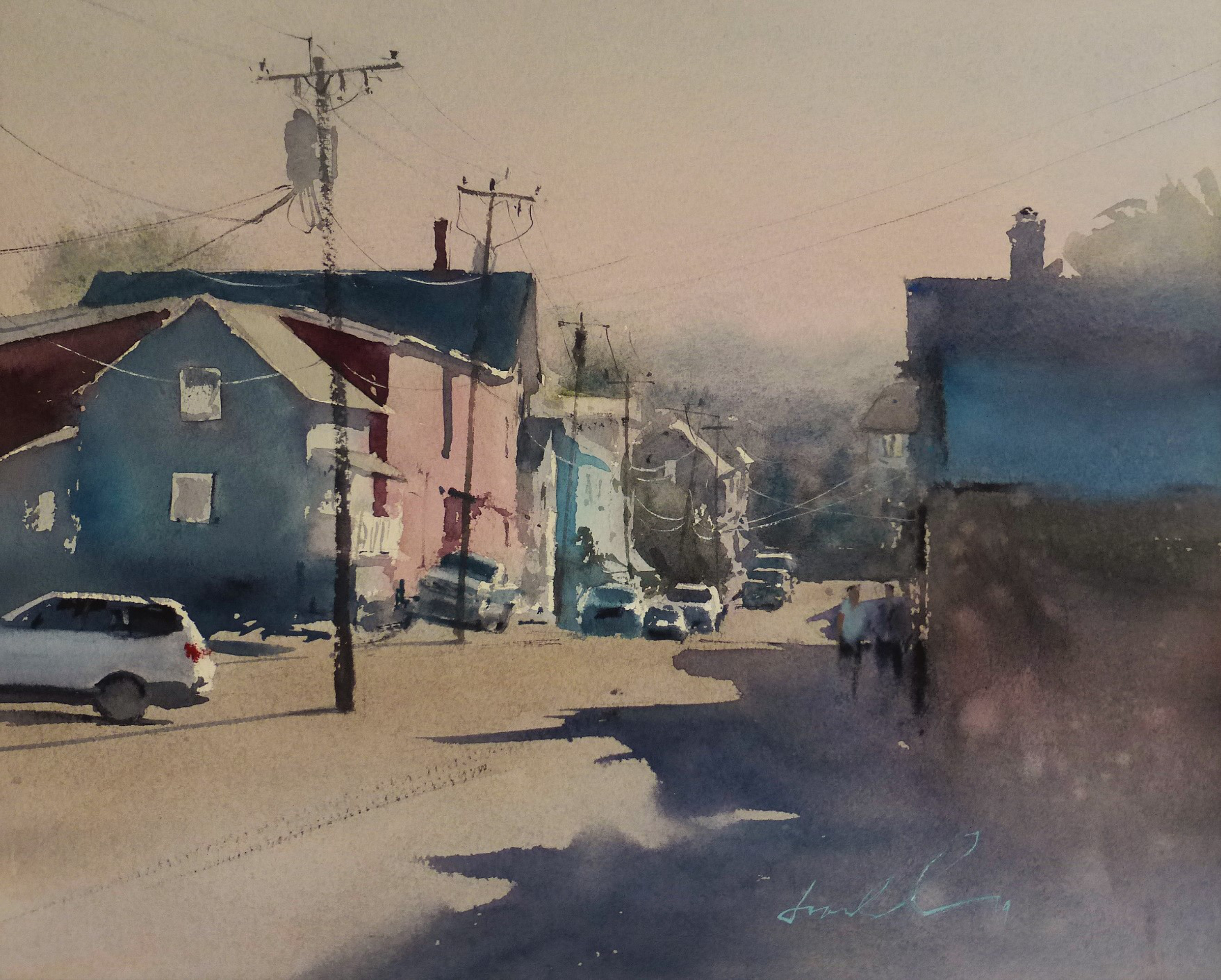 Frank is an award-winning watercolor artist and Signature member of the American Watercolor Society (AWS), the National Watercolor Society (NWS) and the Transparent Watercolor Society of America (TWSA). He is a juried Artist member of the prestigious California Art Club. Frank conducts workshops and demonstrations locally and at the national and international level.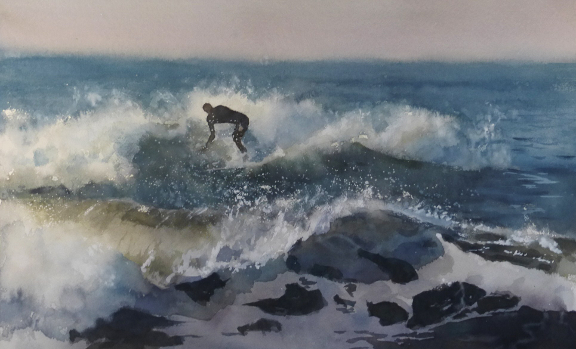 Selection of recent awards and exhibits
2018
American Impressionist Society 2018, Fish Creek WI Best of watermedia
Oceanside Museum of Art National Watercolor Society, Inspirations past and present San Diego International Watercolor Exhibition
2017
150th Annual Exhibition of the American Watercolor Society, New York City April 106th Annual Gold Medal Exhibition CAC April
Annual International Exhibition of the Transparent Watercolor Society, KenoshaWI
2016
Art Revolution Taipei, Taiwan, April 2016
105th Annual Gold Medal Exhibition CAC, April
San Diego International Watercolor Exihibition
American Impressionist Society 2016, Kirkland WA Best of watermedia
Selection of publicationshttps://www.theartistsroad.net/articles/frankeberinterview https://www.artistsnetwork.com/artist-life/a-short-talk-with-frank-eber/Orange Review, May 2017
Plein Air Magazine, November 2016
Pratique des Arts, French Magazine September 2016
Japan Watercolor Society, 'Recipes of watercolor painting', April 2016
Fine Art Connoisseur, November 2015
Watercolor Artist Magazine, June 2015: 'The world is your studio'
International Artist magazine feature: October / November 2012
Come Rain or Shine, 2012 is featured on the cover of the Palos Verdes Art Center, Fall 2012
San Clemente Pier, 2011 is featured on the cover of the 2012 Daniel Smith reference catalogWatercolor Artist magazine feature: June 2012
Splash! 14
The Orange County Register: 10th Annual Paint San Clemente Exhibition, 2011
The San Clemente Patch: 10th Annual Paint San Clemente Exhibition, 2011
To learn more about Frank Eber visit his website: