Dan Marshall
PAINTING WITH INTENTION: DEVELOPING A PATH TO STRONGER WATERCOLORS
February 11 -18, 2023
---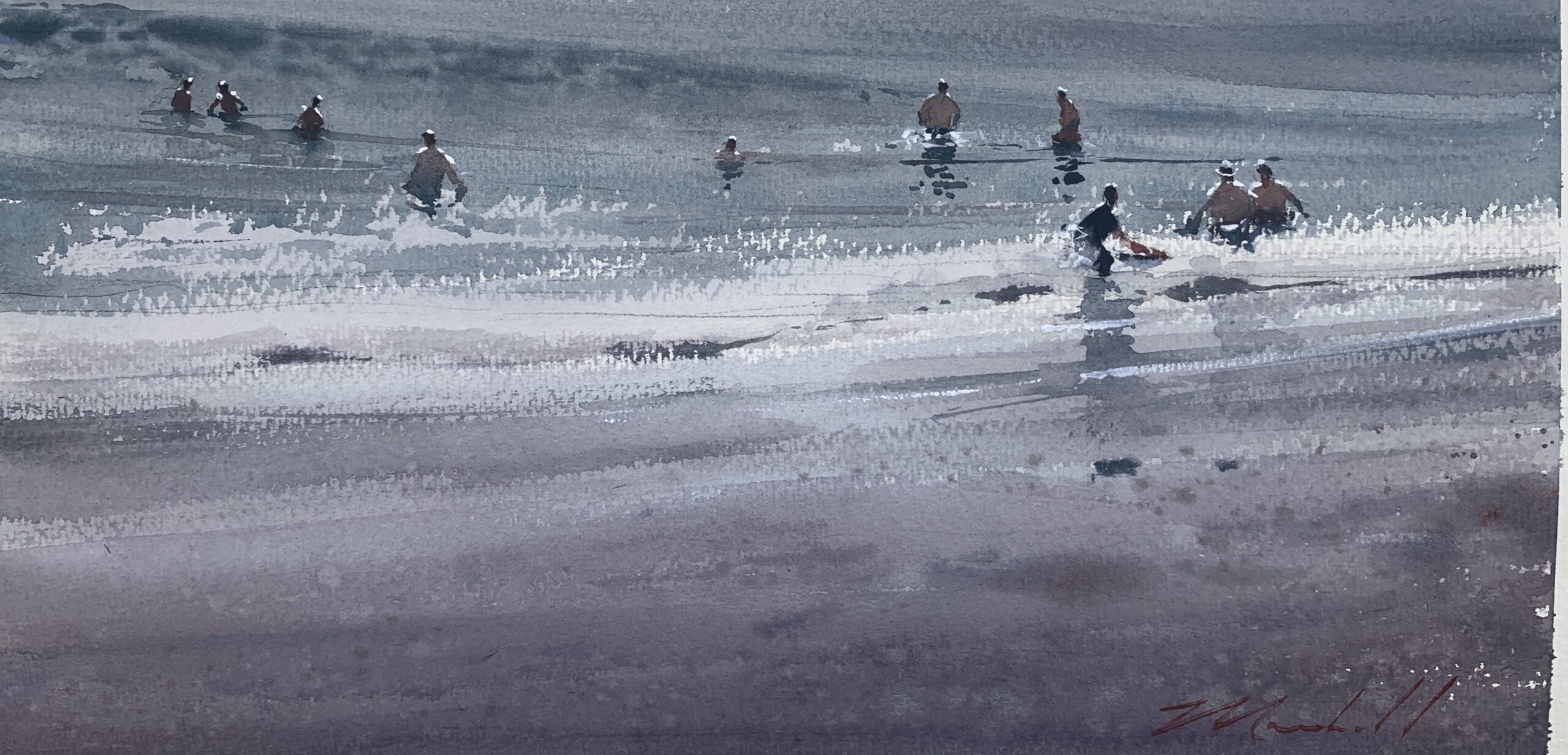 Dan Marshall is an avid plein air painter, being inspired by and painting the majority of his works on location. This has helped him to develop a confident style with an immediacy and freshness infused into each painting.
Dan's work is greatly influenced by living in the American West. Inspired by the fading scenes of rustic farms and working ranches, framed in by the beautiful landscapes Colorado and New Mexico have to offer. Growing up on the East Coast and having previously lived in California, his work retains a strong connection to coastal and nautical life. Regardless of the subject, his unique view of the Americana aesthetic can always be found.
Canyon Trail, 18" x 14"
An award winning professional artist and leading name in the tattoo industry since 1995, redirecting the majority of his creative energy to fine art painting in watercolor since 2013. He's been featured in Watercolor Artist Magazine, Southwest Art Magazine, American Art Collector and Plein Air Magazine. He is also a regular contributor, writing articles about plein air painting, experiences and watercolor instruction.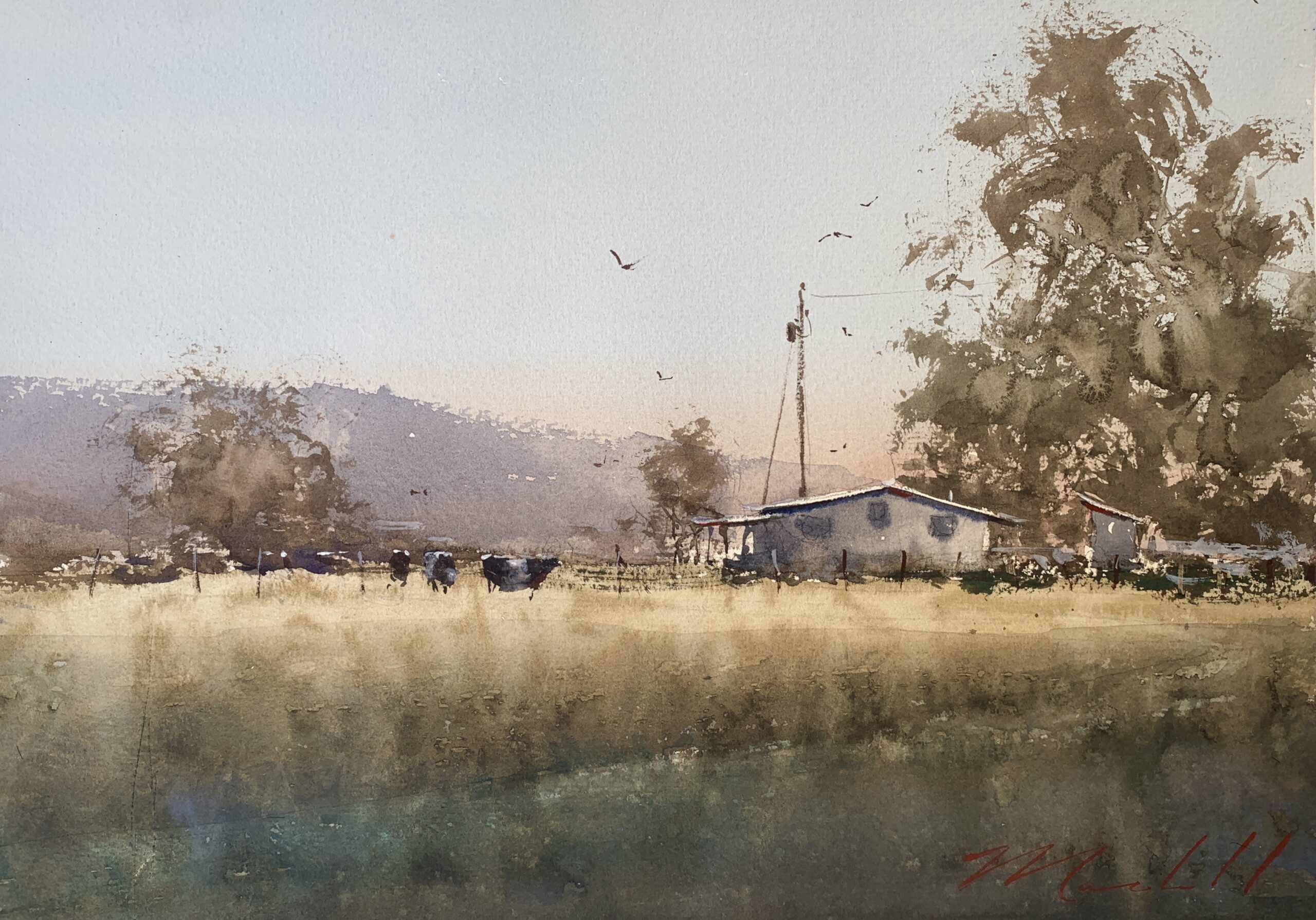 Daniel is represented by the Huse Skelly Gallery in Balboa Island, CA. and Scarlowe's Gallery in Casper, Wy. He has also had an exhibition of his work in Casper's Nicolaysan Art Museum.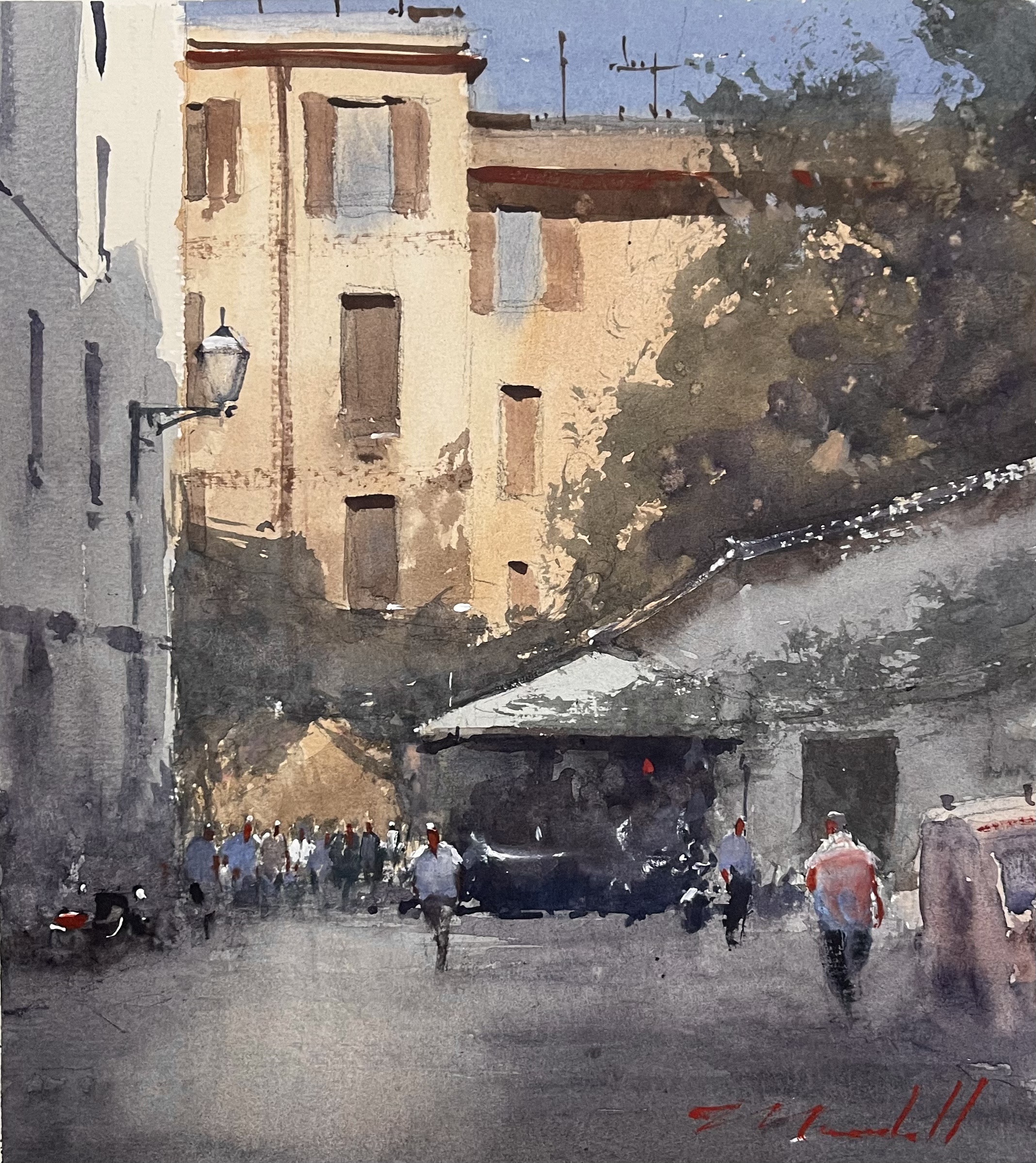 He is a much sought after instructor, teaching watercolor workshops regularly and demonstrating for art groups throughout the country. He has used that experience to start a successful online teaching program.
Daniel Marshall is currently based in Denver, Colorado. He can often be found plein air painting from the farms of the plains, to the ranches of the foothills and the peaks of the Rockies.
American Watercolor Society, Signature Member | American Impressionist Society, Signature Member | Laguna Plein Air Painting Association, Signature Member | Salmagundi Club, Member
Join Dan for this exciting workshop, his first at the Casa, Feb. 11 – 18:
PAINTING WITH INTENTION:
DEVELOPING A PATH TO STRONGER WATERCOLORS
Find out more about Daniel Marshall and see more of his work at: www.DanMarshallArt.com