Dave Santillanes
Capturing the Atmosphere
Dave Santillanes, The Coming Rain, oil, 32" x 24"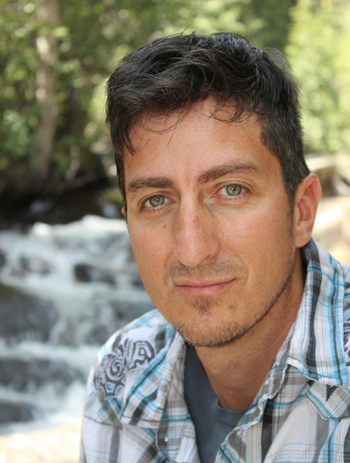 A self taught artist, Dave Santillanes began painting shortly after graduating from Colorado State University with a degree in Graphic Design. But he points to his first plein air painting excursion as the true beginnings of his development as a painter where direct observation allowed for a more precise rendering of color, light and atmosphere. And although studying the physical aspects of nature is important, it isn't the only reason Dave paints outdoors. He says, "the sensory experience of being there is equally important. There's no better way to get to really know a place than to sit for a couple of hours and contemplate it while painting. This intense observation brings a spiritual intimacy with the scene that can't be achieved in mere passing and allows me to "speak" with complete sincerity in each painting."
Dave Santillanes, Desert Bloom, oil, 24" x 30"
Dave's passion for painting has led to a number of awards including; The prestigious 2020 — Grand Prize Winner – 9th Annual Plein Air Salon Competition, The Gold Metal at the 2016 Oil Painters of America Salon Show, First Place in the Landscape Category at the 12th annual International ARC Salon, the William Schultz Memorial Award in Oils at the 18th National American Impressionist Society Show and the Landscape Award of Excellence at the 25th National Oil Painters of America Show. He has also won numerous awards for his plein air work, and has been featured in both Plein Air and Southwest Art Magazine.
Learn to Paint Atmospheric Landscapes!  Capturing the Atmosphere of Mexico – All Levels
To read more about Dave and see more of his work, visit his website: www.dasanti.com