Paul Jackson
Join renown watercolor artist and sought after instructor, Paul Jackson for his first workshop with us at Casa de los Artistas

Paul Jackson is a classically trained American watercolorist and filmmaker with a Master's degree in painting and illustration. His passion for discovery and adventure has fueled his inspiration and art career for more than 30 years. His deep portfolio of watercolors tells tales of a life lived out loud and in full color.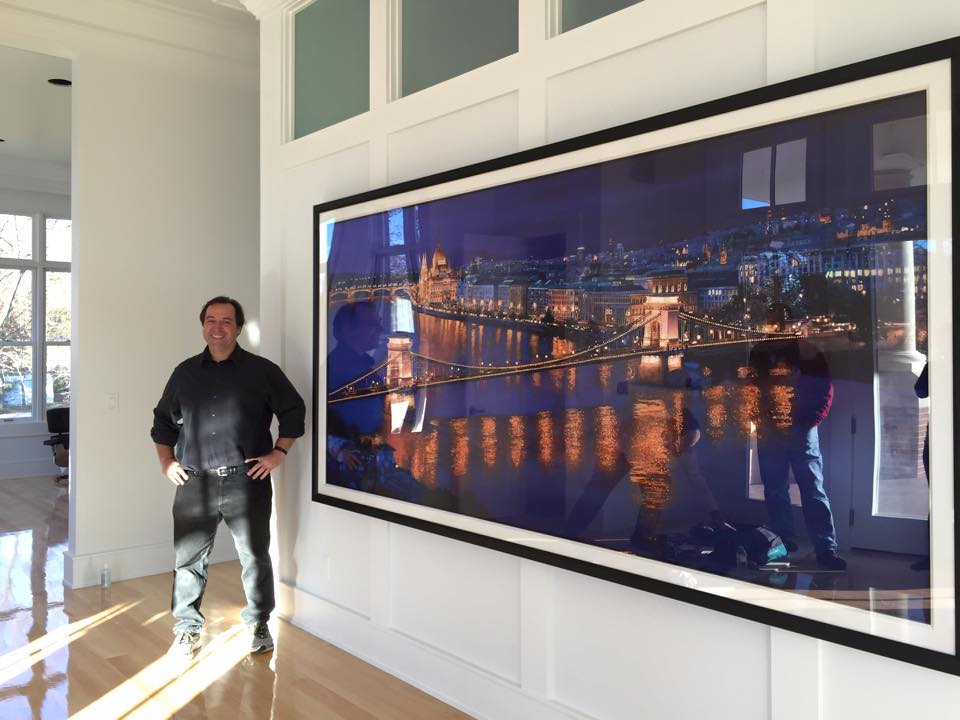 Honored by the American Watercolor Society with signature membership at the age of 30, Paul has received top honors in national and international competitions, contributed his art to a vast library of magazines and books and shared his creative influence to many corners of the earth. Paul is a Signature member of the National Watercolor Society and an Honor Member of the Missouri Watercolor Society.

Paul at the International Watercolor Festival, Budapest
Jackson frequently serves as judge for national and international art competitions. In 2009 he served as the invited juror for the American Watercolor Society's 142nd annual international exhibition and as a juror for the National Watercolor Society's annual exhibition in 2016. Jackson was the guest of honor at the 2008 International Watercolor Masters Invitational in Lushan, China. He was the only American invited to the International Art Meet in Kolkata India in 2010, and was the guest of honor at the International Watercolor Festival in Budapest in 2016.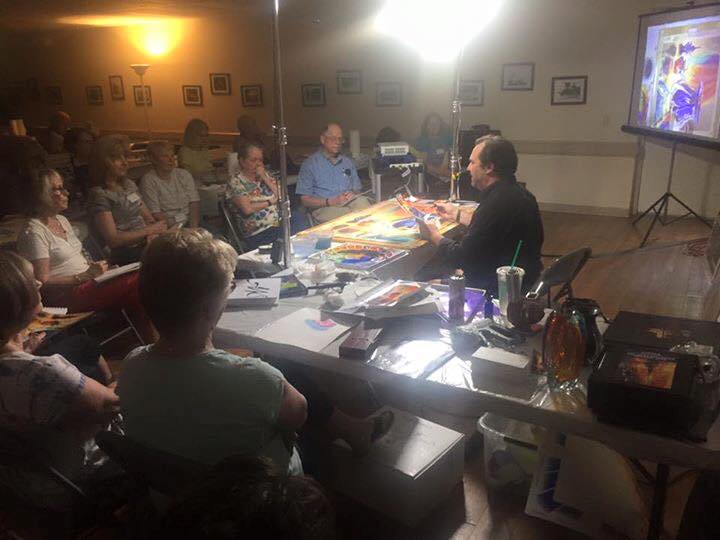 Jackson is also a highly sought-after teacher and public speaker, conducting workshops and performances across the United States and around the world. His infectious passion for art, vast knowledge of the medium and energetic teaching style make his workshops engaging, informative and entertaining.
Paul designed the Missouri State Commemorative Quarter for the US Mint, has painted portraits for Presidents, Governors and Supreme Court Justices, was the Grand Prize winner in the Paint Your Way to Pariscompetition and has been featured as one of the Master Painters of the World in International Artists Magazine. Other media featuring Jackson's work include the Artist's Magazine, American Artist, Watercolor magazine, Watercolor Magic, Watercolor Artist, Forbes Magazine, The New York Times, The Wall Street Journal, the Washington Post, NPR, CBS News.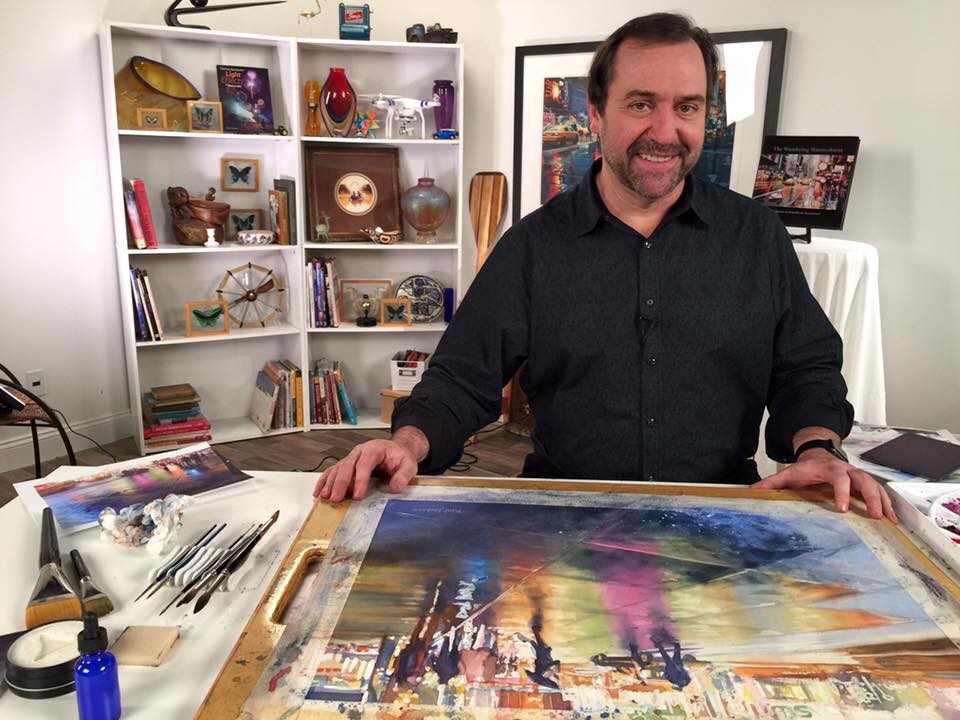 Paul Jackson is the author of Painting Spectacular Light Effects in Watercolor, 2000 North Light Books and The Wandering Watercolorist, 2013 Chameleon Press. He travels with his wife and muse, Marla. Their home studio, "the Avalanche Ranch" is in Columbia, Missouri.
"Luminosity" on the Playa with
Paul Jackson
at Casa de Los Artistas – Mexico
February 18 – 25,
2023
Click to see details of this Workshop
To learn more about Paul Jackson visit his website:
www.PaulJackson.com