Michele Byrne
Join renown painter Michele Byrne for her first workshop with us at Casa de los Artistas as part of our Casa Virtual Workshop Fiesta: A Trip to Mexico through Impressionistic Palette Knife & Brush Painting in oil. Then join her in person – in Mexico in 2022! Dates to be posted soon.
Click this link below to read about Micheles
Casa Virtual Workshop Fiestas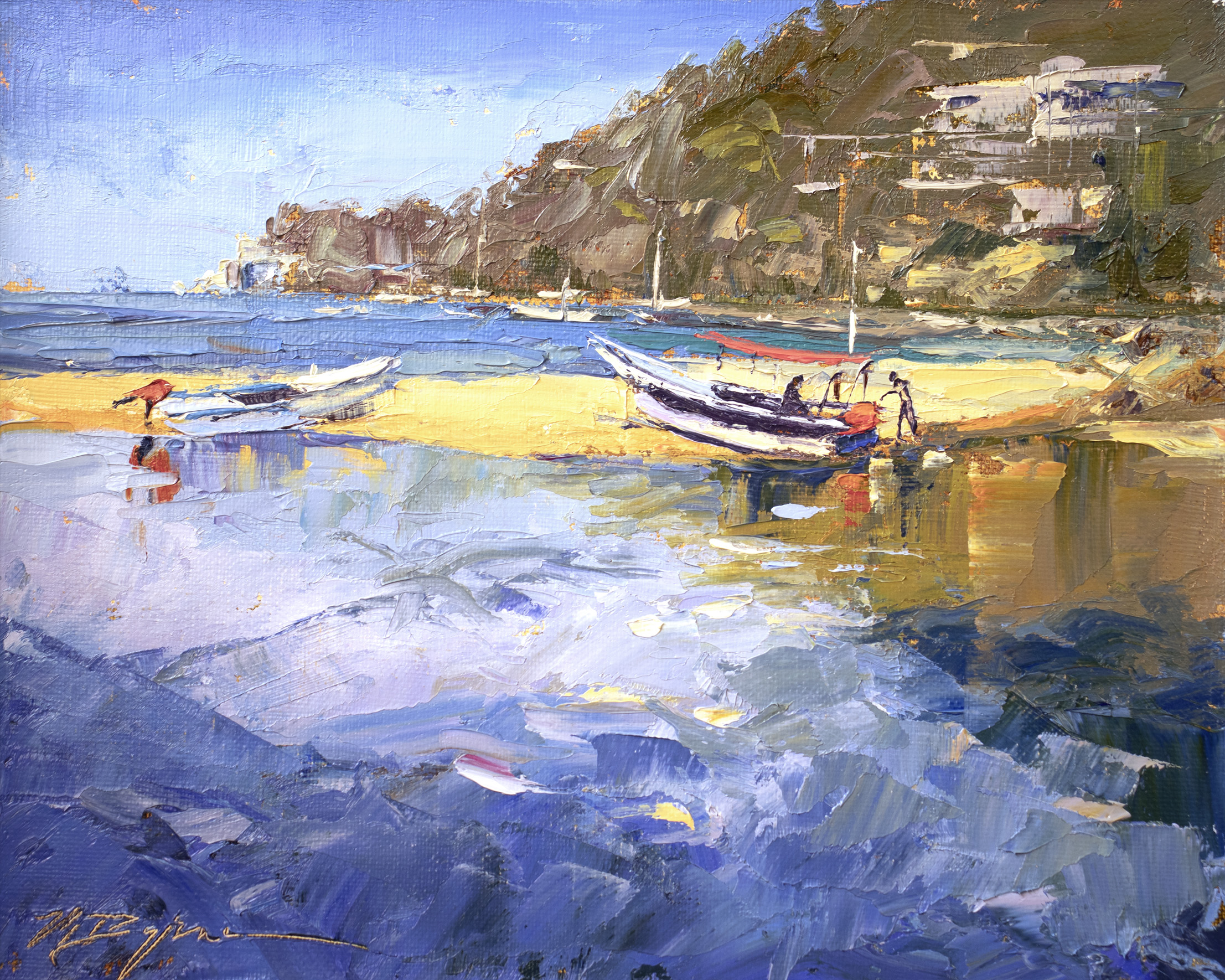 Michele Byrne is widely known for her bold and colorful palette knife paintings. She has won numerous awards in her plein air and studio work and was featured on the January 2020 cover of PleinAir Magazine with an eight page article titled "Adventures with a Palette Knife."
Byrne's work can be found in the permanent collection of the Bennington Museum in Vermont, The Grand Teton National Park Museum and the Mennello Museum in Winterpark, Florida. She is a nominated member of the Salmagundi Club in NYC and a Signature Member of the American Impressionist Society as well as a member of the Oil Painters of America and Rocky Mountain Plein Air Painters.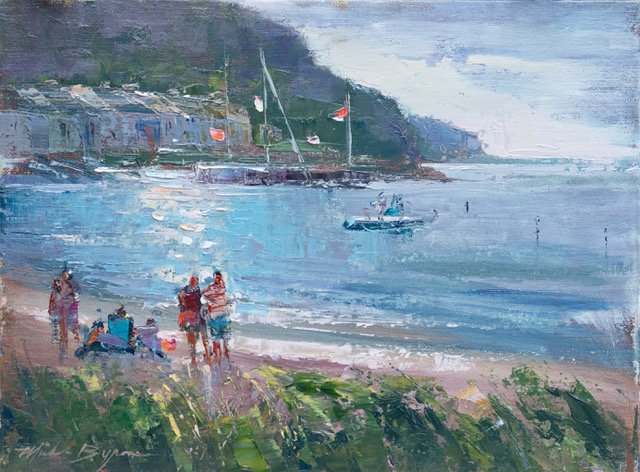 Michele received a B.F.A. from Kutztown University and studied at the Pennsylvania Academy of Fine Arts. After working 20 years as a graphic designer she turned to full time painting in 2001. Byrne, who paints primarily in oils, most often explores the theme "the Art of Conversation", painting social situations where people gather to converse. Most of her work is done plein air.
Liliedahl Productions has released three instructional videos of Michele's work, the second, (2018) titled Palette Knife Painting with Michele Byrne won best selling video of the year and her third video was released in 2019. She was a Faculty Demonstrator at the Annual PleinAir Convention in 2014 and 2019.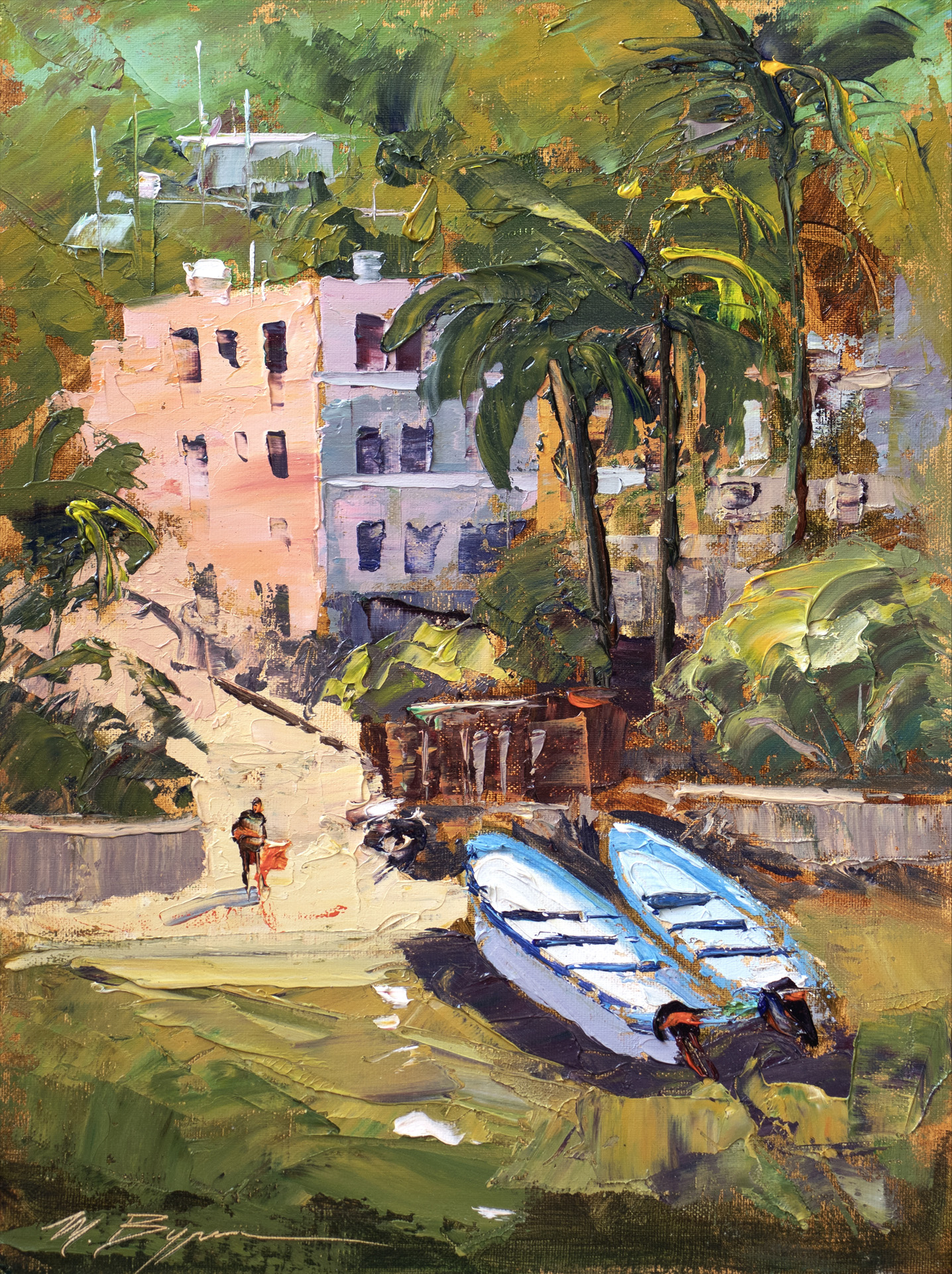 "My use of thicker paint, applied with palette knife sparked a whole new energy in my work and has helped me create a more dynamic visual. I'm now coupling this enhanced energy with my preference to painting outdoors directly on site. I feel that it is the best way to capture the immediacy of what I am feeling in the moment. It allows me to immerse myself in the subject. Whether standing next to a busy café, a crowded street or in the solitude of mother nature. I know that it is not just the visual information that becomes a part of the painting. The sounds, the smells, the mood and the environment all become integral to the finished image."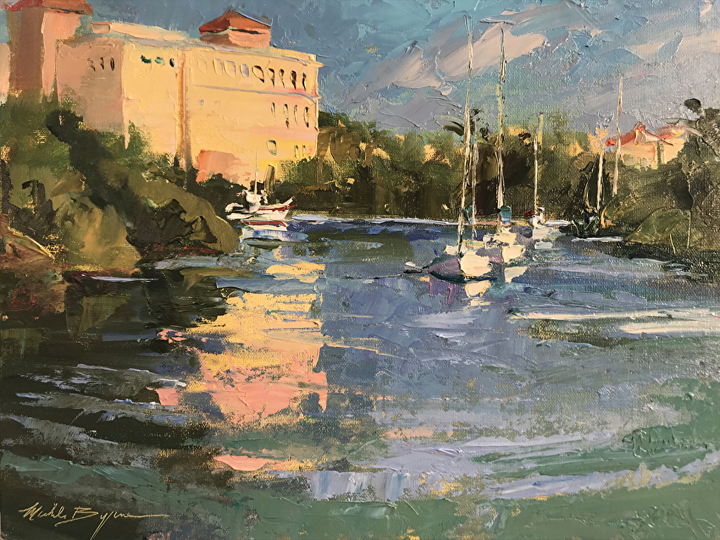 " Impressionistic Painting with Palette Knife & Brush" with
Michele Byrne
at Casa de Los Artistas
March 11 – 18, 2023
Click to see details of this Workshop
To learn more about Michele Byrne visit her website: