Kevin Macpherson, March 16 – 23, 2024, PLEIN AIR PAINTING : COLOR FIESTA 
PLEIN AIR PAINTING : COLOR FIESTA
with Master Artist
KEVIN MACPHERSON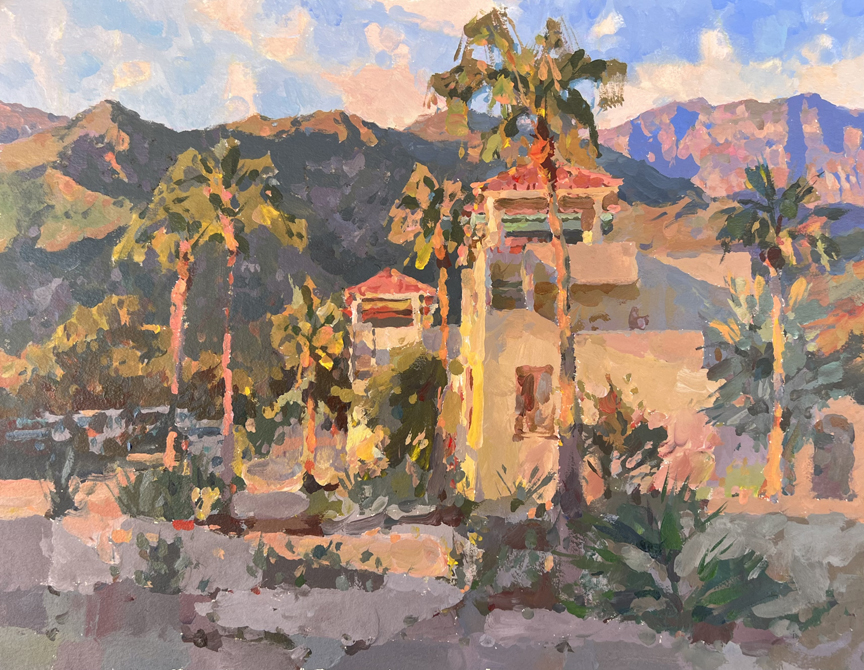 Sun drenched local plein air painting set in a quaint fishing village under the shadows of the palms.  Days filled with sharing the art spirit, painting landscapes, portraits and models on the beach under the guidance and challenges by renown artist KEVIN MACPHERSON .Kevin will share the magic of picture making with his famous MAGIC GRID system that truly and finally will teach you to see and become fluent in the language of an artist.
Check out a couple of these videos of Kevin, then scroll down to keep reading more about this workshop.

LECTURE AND PAINTING DEMONSTRATION : COLOR
THE LIMITED PALETTES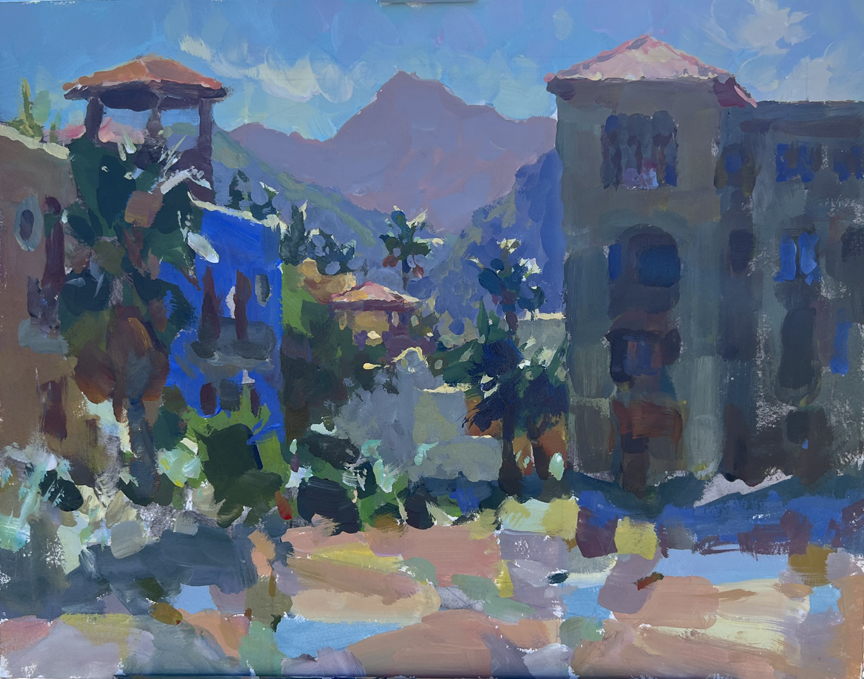 THE KEY : Painting is all based on relationships. Beautiful color is beautiful relationships.
The joy of painting comes in the process, and the struggle is where we learn things. Sometimes the failures offer us some of our best "aha" moments! All painting is like the watercolor medium, it is fluid, uncontrollable at times and unpredictable, so just go with the flow.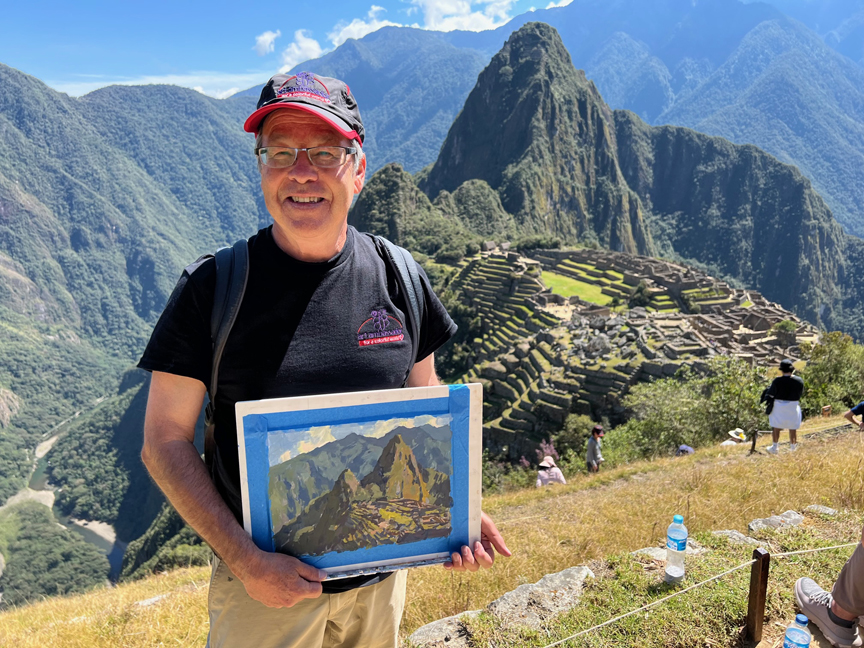 "PAINTING IS SIMPLE …BUT NOT EASY"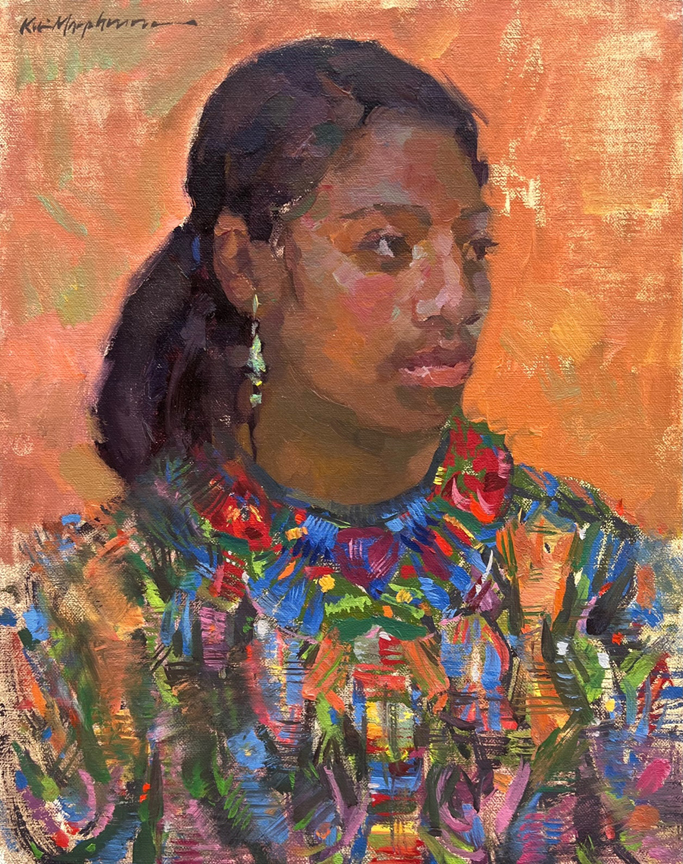 Daily group and individual instruction and critiques. The universal truths of painting will benefit all who watch and listen to thoughtful and sensitive criticism. Kevin is a master at evaluating art both objectively and subjectively. Illuminating both negatives and importantly the positive aspects of one's picture. Kevin has been the international award judge for the most prestigious exhibitions.
Kevin creates a comfortable environment where you can stretch your horizons and abandon your fear with like minded inspiring fellow students. Kevin truly makes learning fun.
He shares the universal language of painting. Color, value, light and shadow, shape and edges. Kevin's paintings are acclaimed for their poetic nature filled with beautiful color, light and atmosphere. He will share his techniques and bring out your best.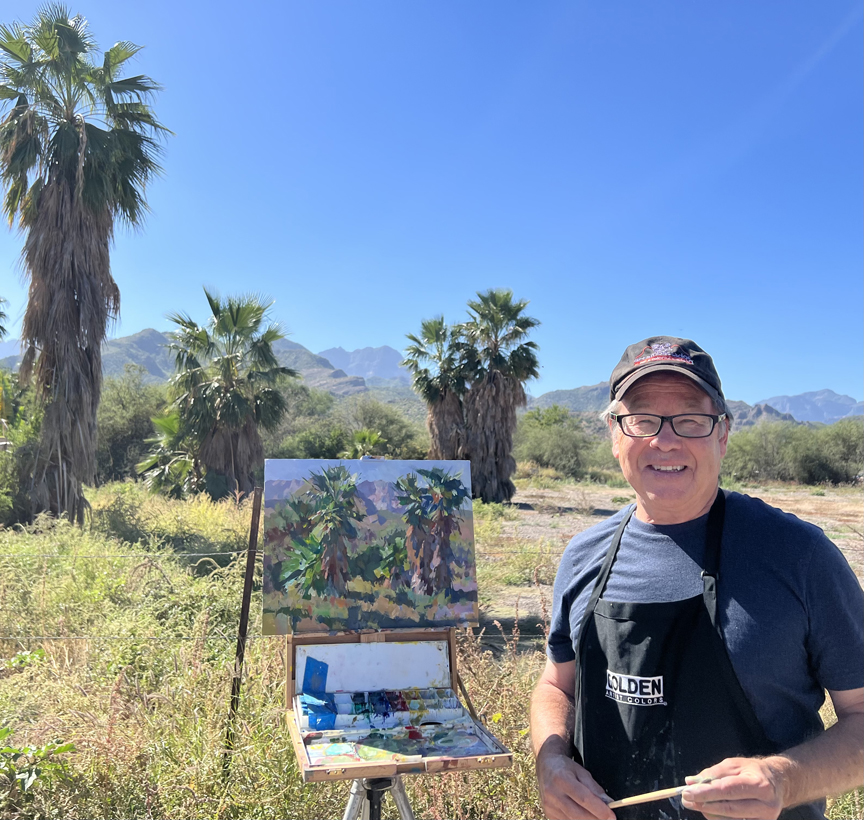 Join renown artist Kevin Macpherson for the best art workshop vacation of your life painting in a charming fishing village inspired by exotic locations along the gorgeous Pacific coast of Mexico! We will be painting both in the Casa open air studio, with views of the mountains, village and ocean as well as on location at inspirational places: We will visit the award winning Puerto Vallarta Botanical Gardens where we will have the bottom of their Hacienda Restaurant to use as a temporary studio, after sketching in the morning they will prepare us a wonderful lunch and then more art play in the afternoon, (perhaps after a quick siesta on one of their lounge chairs overlooking the mountains). Another day we will take a boat trip to explore the gorgeous coastline with the opportunity of seeing whale and dolphin while witnessing a wonderful display of atmospheric perspective. We arrive at a wonderful beach for an elaborate picnic, sketching and or painting, (swimming or snorkeling anyone?). At each location Kevin will share his wisdom, insights and mastery to help you capture your intention while painting on location.  Immerse yourself in the joys of authentic Mexican village life at one of the most beautiful and arts oriented locales in Latin America, Casa de los Artistas, in the serene village of Boca de Tomatlan, 10 miles south of Puerto Vallarta.
Join master painter Kevin Macpherson at the Casa for
"Plein Air Painting: Color Fiesta
March 16 – 23, 2024
SEMINAR IS LIMITED !
REGISTER NOW TO RESERVE YOUR PLACE!
BOOK YOUR FLIGHT EARLY
You can reserve your place with a $500. credit card deposit, (no surcharge) or pay in full (surcharge applies)
---
Kevin Macpherson Suggested Material:
A MUST TO BRING TO CLASS:
1. A curious art spirit, a good attitude and be ready to work hard.
2. Art supplies: Suggestions attached, please feel free to use your preferred palette.
3. Photos. Photo prints, iPad or computer print outs of reference images for use in class especially if it rains, (highly unlikely).
SUGGESTED PALETTE BELOW:
Oil paints preferred or use Water soluble oils in place of regular oils. But make sure you have worked with Water soluble oils before coming to the workshop. (Note: Please see the Casa FAQ's page, scroll down to materials for more information.)
KEVIN'S PALETTE:
Cadmium yellow light
Cadmium red light
Alizarin Crimson
Ultramarine blue
Ivory Black
Titanium white
Thalo green
Gamblin Oil Colors: Greys; light, medium and dark
Suggested Brushes: Filberts, Brights, Rounds #4, #6, #8 Hog Hair bristle and some Soft: Sable or Badger Hair
Canvas or canvas boards: 8"x10", 9"x12" 12"x16" or 16"x20" Note: Probably plan at least two paintings a day, your preference size.
Easel for painting outdoors or pochade box with tripod
Backpack
Good walking shoes
Raincoat or poncho (Note: Please see the Casa FAQ's page, scroll down to Location and Weather for more information).
Masking tape, apron, Palette knife, small sketch book, Kleenex or paper towels
Turpenoid or odorless mineral spirits if you are not flying (Note: Please see the Casa FAQ's page, scroll down to materials and then to Solvents for more information.)
Bring an empty jar for your spirits
Bold point black magic marker
Hat, sun block and water
Small folding chair (If you are not used to standing) Photos (to work from if the weather is bad – highly unlikely)
Baby wipes for cleaning up after painting
digital camera
iPad if you have one, but not necessary
Supplier Recommendations
Drying boxes for wet paintings while out on location RayMar Art
RayMar Art Wet Paint Carriers https://www.raymarart.com
Suggestion for Canvas boards
RayMar Painting Panels   https://www.raymarart.com/
Multimedia Art Board   https://multimediaartboard.com/
New Traditions Art Panels   http://www.newtraditionsartpanels.com/
Recommended reading
Fill Your Oil Paintings with Light and Color, by Kevin Macpherson Landscape Painting Inside and Out, by Kevin Macpherson
Reflections on a Pond: A Visual Journal, by Kevin Macpherson Composition of Outdoor Painting, by Edgar Payne
Carlson's Guide to Landscape Painting, by John F. Carlson
Hawthorne on Painting, by Mrs. Charles W. Hawthorne