Kathy Anderson, February 24 – March 2, 2024, PAINTING MEXICO'S FLOWERS, LANDSCAPES AND STILL LIFE
PAINTING MEXICO'S FLOWERS, LANDSCAPES AND STILL LIFE
with Master Painter
Kathy Anderson

Kathy Anderson is widely known for her unique floral paintings. Whether they are still life or garden pieces, they have a feeling of reality that stems from her intimate knowledge of her subject.  Kathy believes in painting from life whenever possible, carrying her paints on her frequent travels wherever she goes.  While she believes that a well trained artist is usually able to paint anything with skill, she finds the intensity and emotions in her paintings flows from her love of her subject.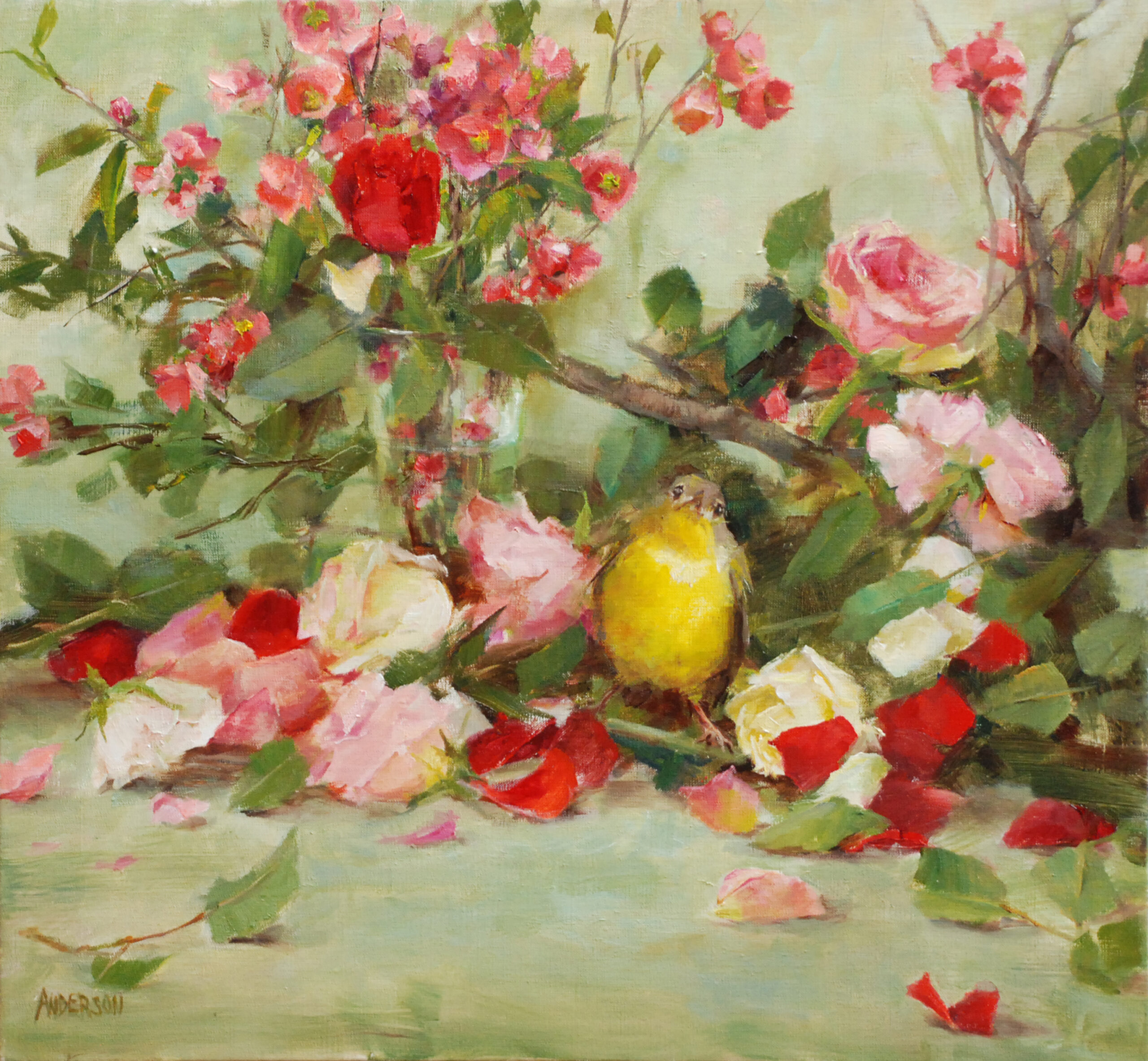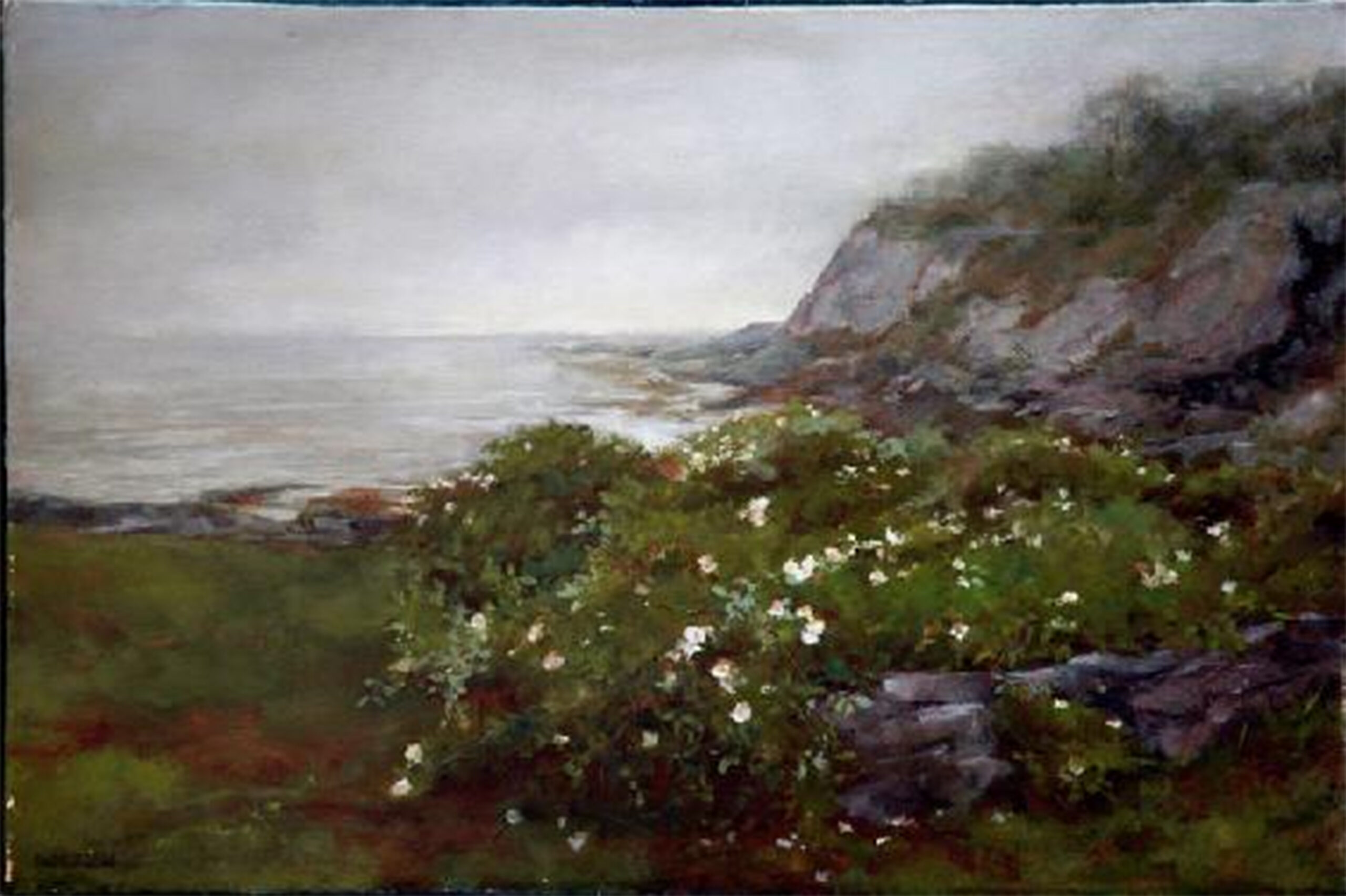 In 2001 Kathy was invited to join a group of painters known as the Putney Painters under the tutelage of renowned artist Richard Schmid and his wife Nancy Guzik. This opportunity began a period of intense focus and rapid growth thanks to their generosity and sharing of knowledge.  Being with the Putney Painters (going on 23 years) has provided invaluable support and inspiration, as the group has carried on after Richard's passing. "I think the biggest lesson I learned painting with Richard and Nancy was it's not WHAT you paint, but how you paint it, to enable the viewer to see what you see".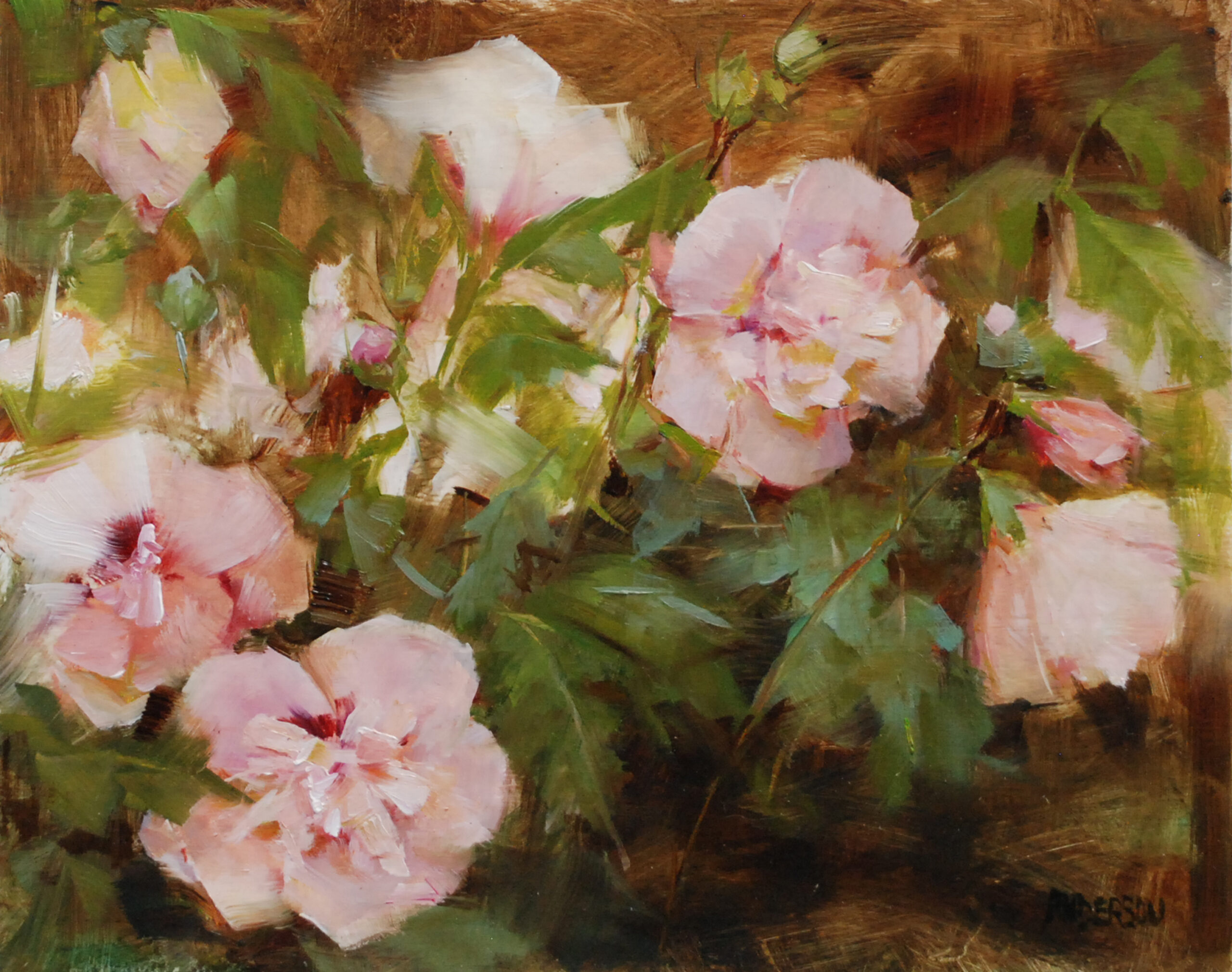 Working in oils and painting mostly from life, her focus is on a strong design and movement in the painting, keeping the subject as naturally as you would find it.   Her style is representational, but goes a step further into reality, often depicting weeds in the garden, flowers past their prime, etc.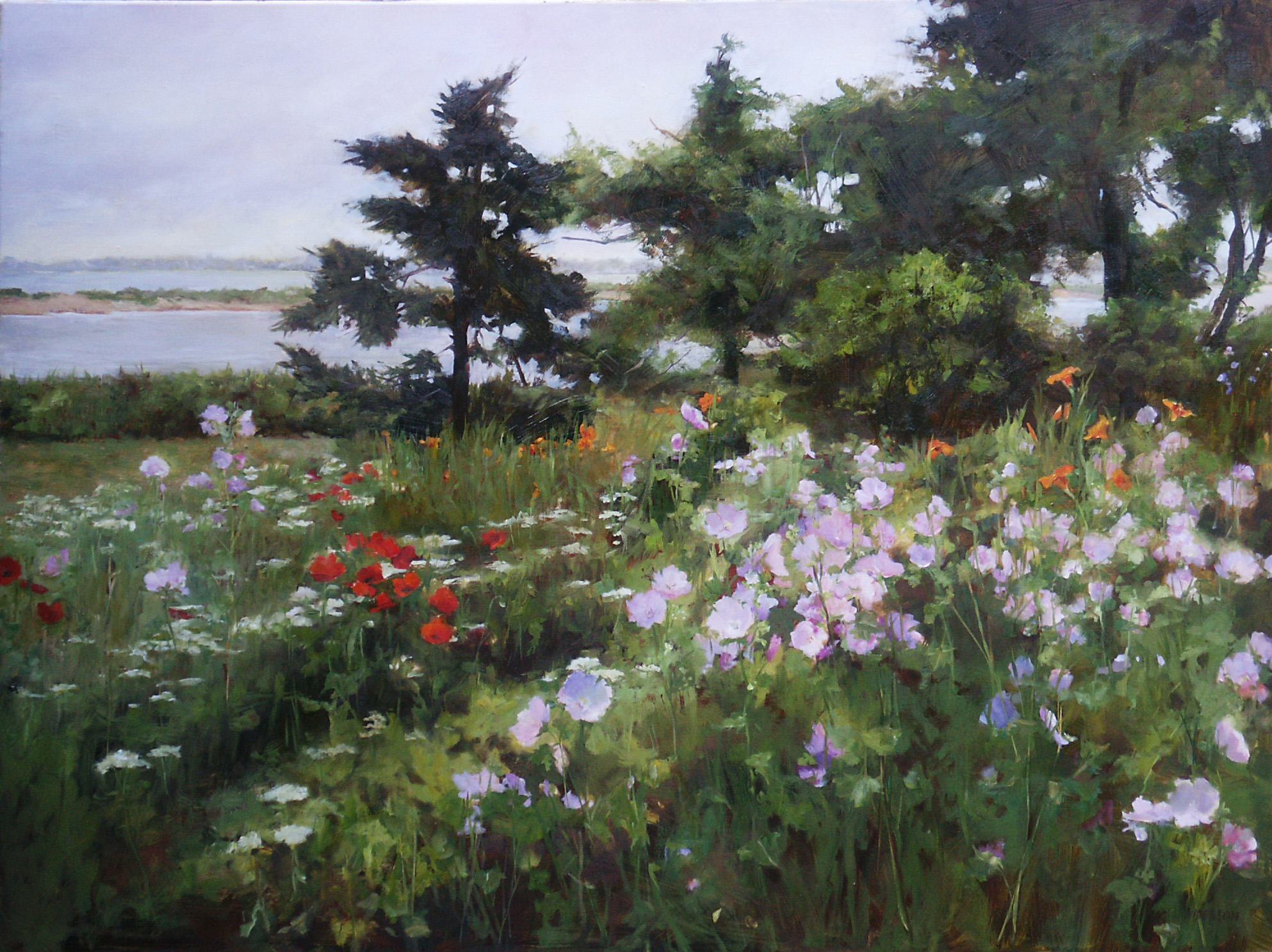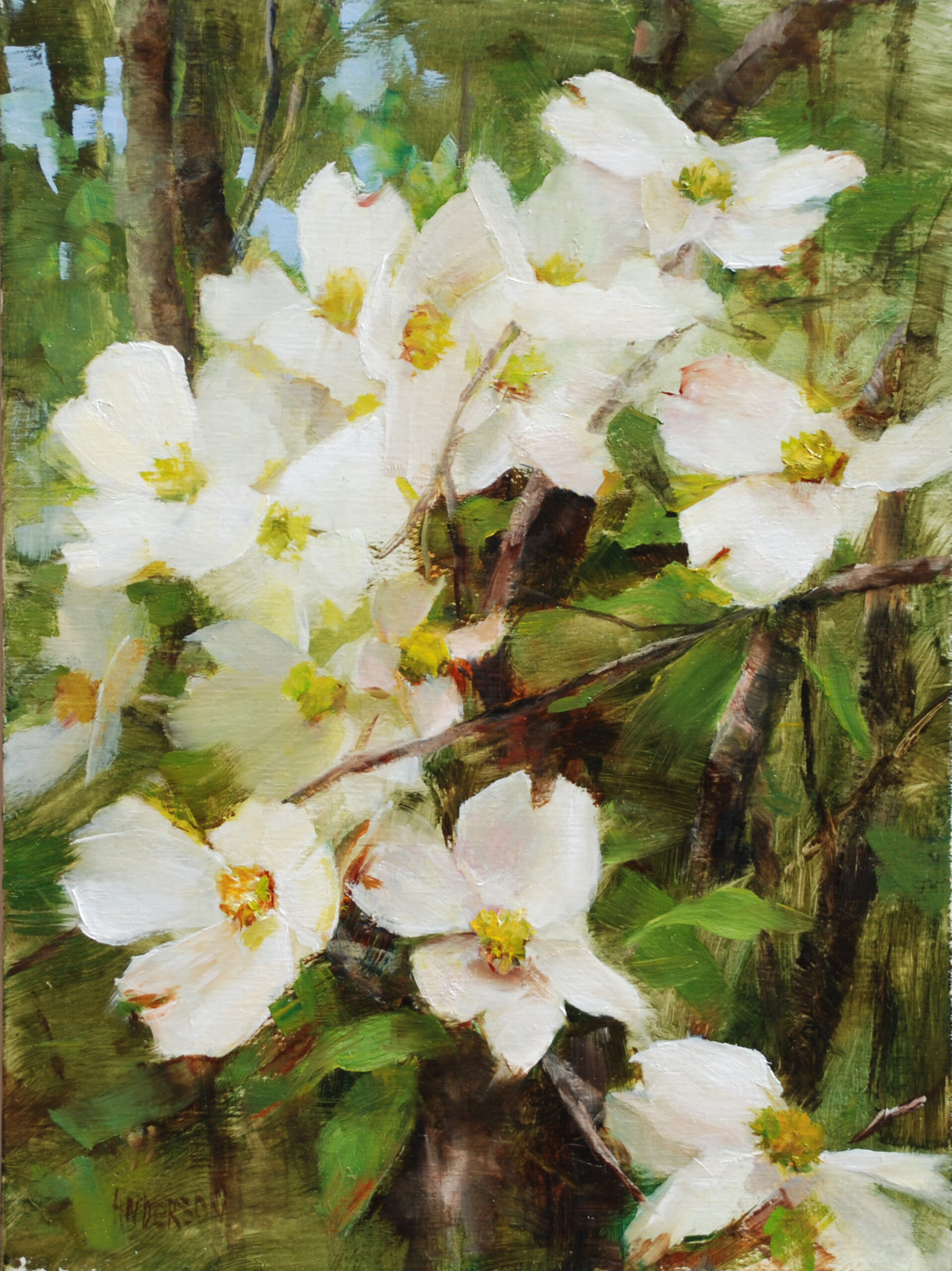 "I see paintings everywhere- every flower, rock, tree, dapple of light, sparkling waterfall –there's no end to subject matter for an artist when your eyes are always open."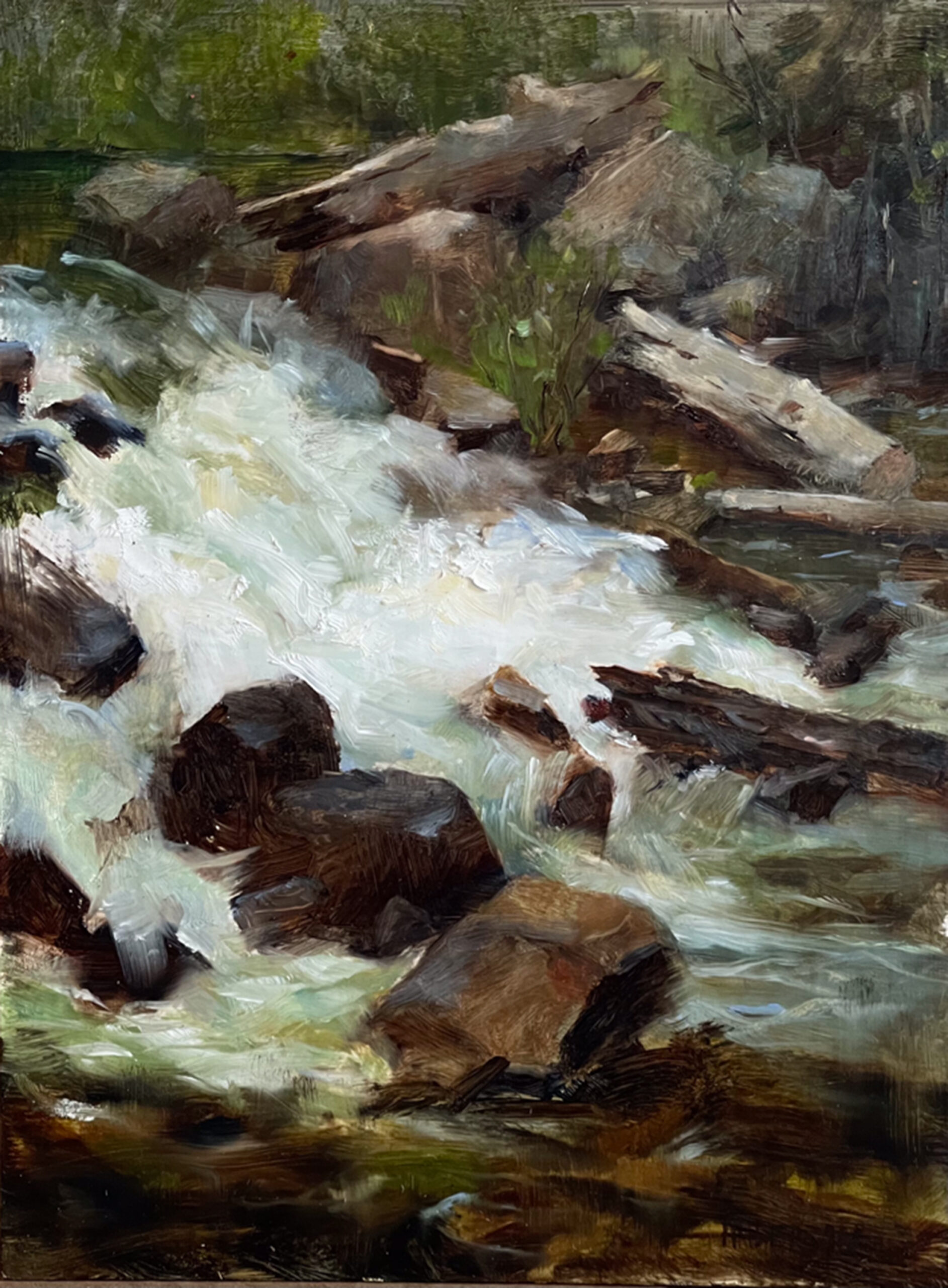 Kathy is so excited to come to Casa de los Artistas, to experience this unique paradise and to teach and share all she has learned, – "to carry it forward, as Richard loved to say". And the Casa is excited and proud to have her join our roster of amazing world class artist-instructors.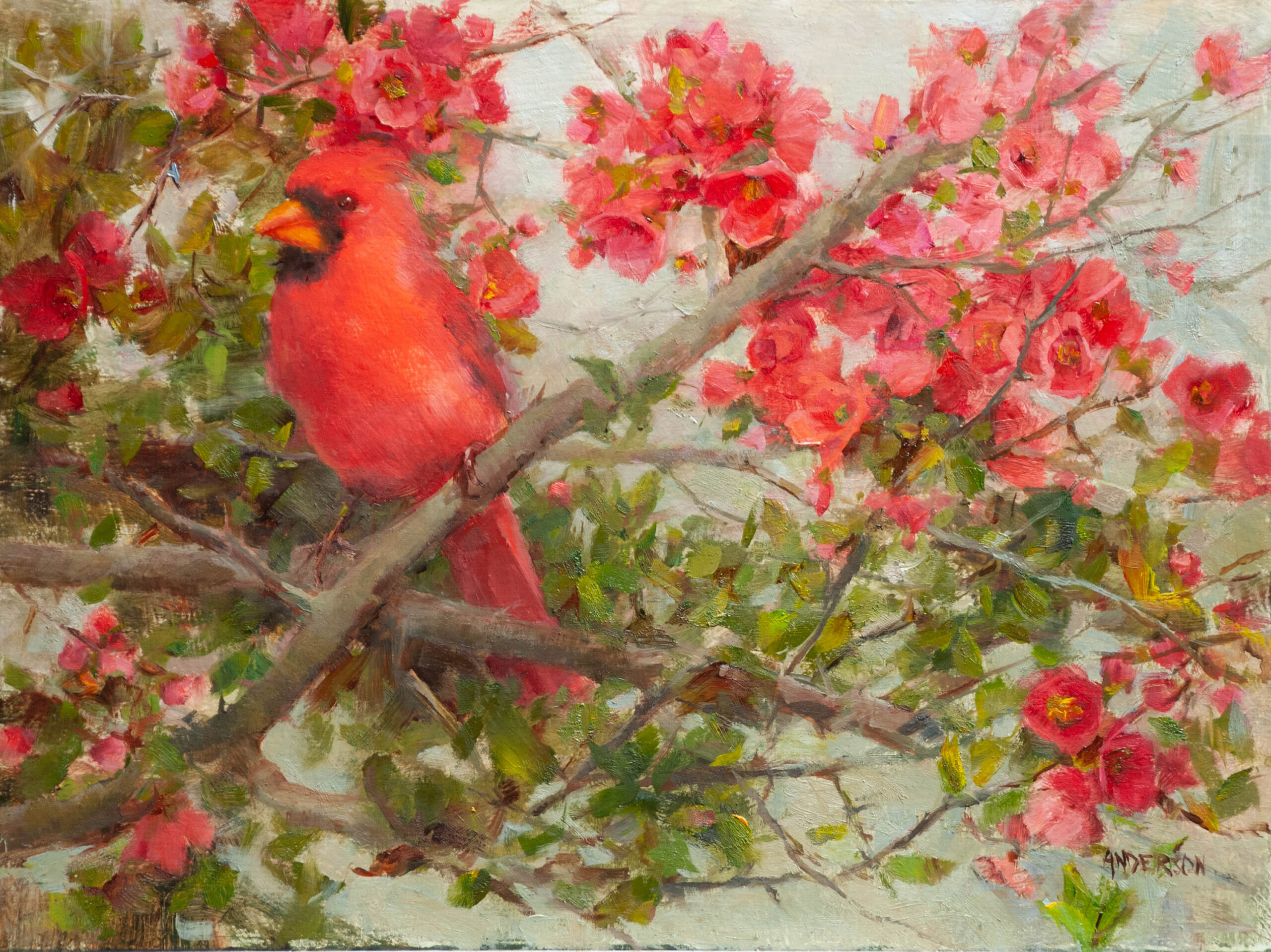 The workshop will take the students through a variety of experiences, which will enable them to cover all the needed skills for successful and happy painting!
We'll go to the award winning Puerto Vallarta Botanical Garden to learn how to simplify complicated subjects. There we will have the bottom of their Hacienda Restaurant to use as a temporary studio. After Kathy's demo in the morning we will enjoy a wonderful lunch they will have prepared for us and then have the whole afternoon to put into practice what we have learned. We are free to roam and paint anywhere in this amazing floral sanctuary – and Kathy will be there to help you in editing your composition and continuing the painting process.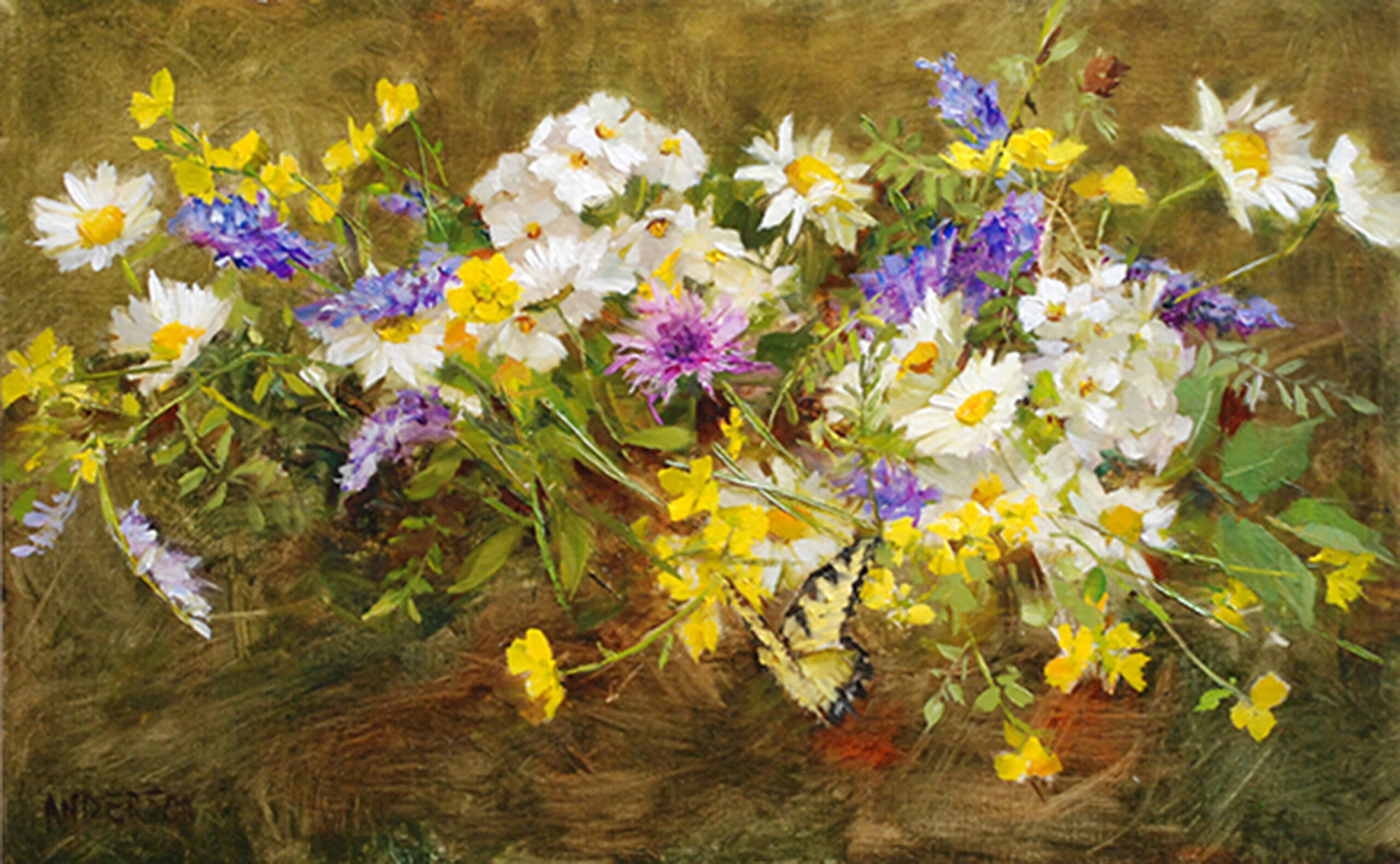 — Fresh tropical flowers will be brought in for a still life day (or two). You will learn how to set up and design a still life emphasizing a strong block in.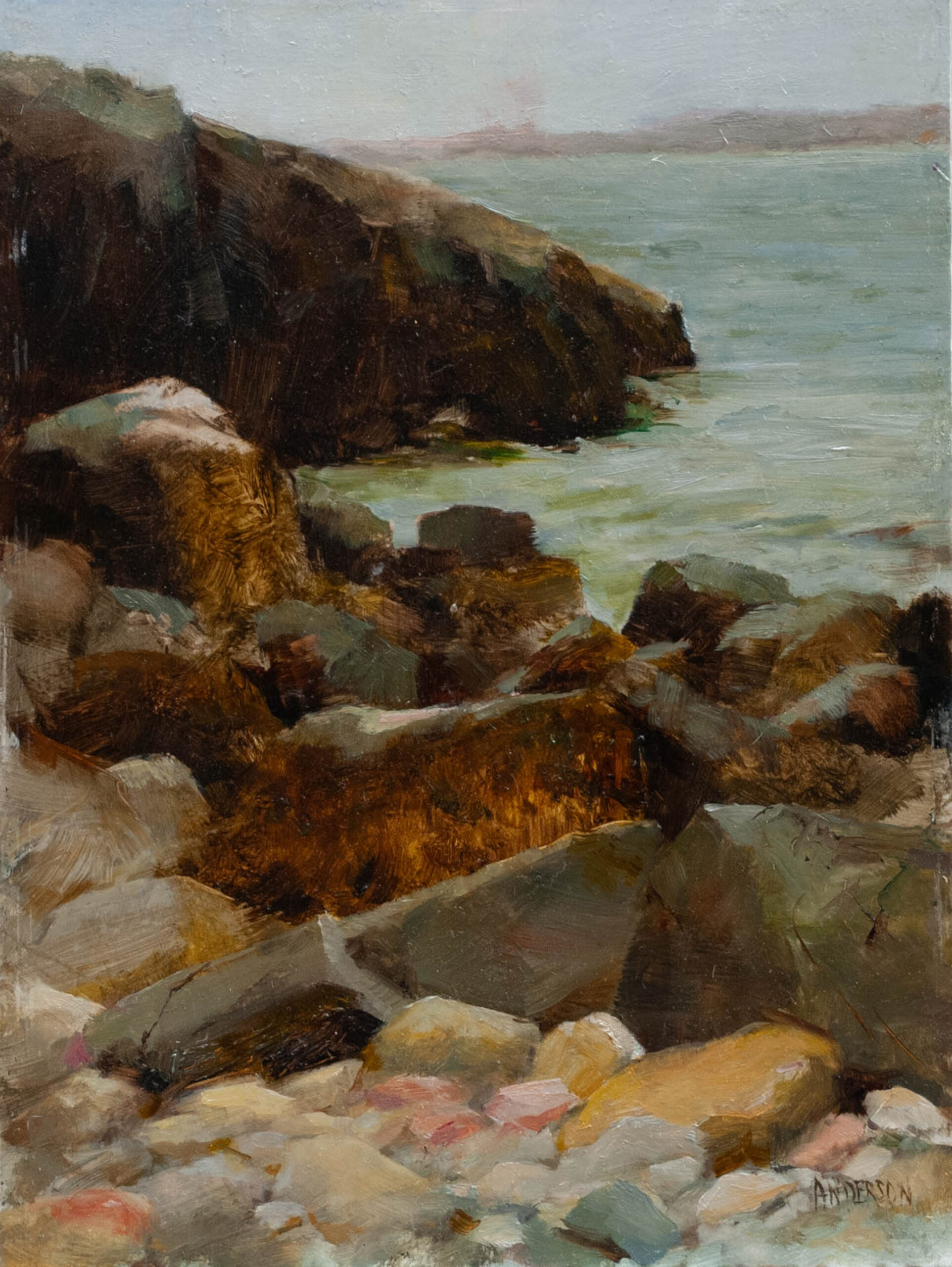 There will be a boat trip to explore the gorgeous coastline, witnessing amazing examples of atmospheric perspective and unique lighting with the opportunity of seeing whale and dolphin. We arrive at a secluded beach and rustic village. Anyone for a swim! Here we'll enjoy an elaborate picnic, relax on the beach and have the opportunity to paint local structures and landscape, with emphasis on creating space and distance, and of course drawing!  Again, the emphasis will always be on a strong block in which enables you to complete work when you no longer have your subject.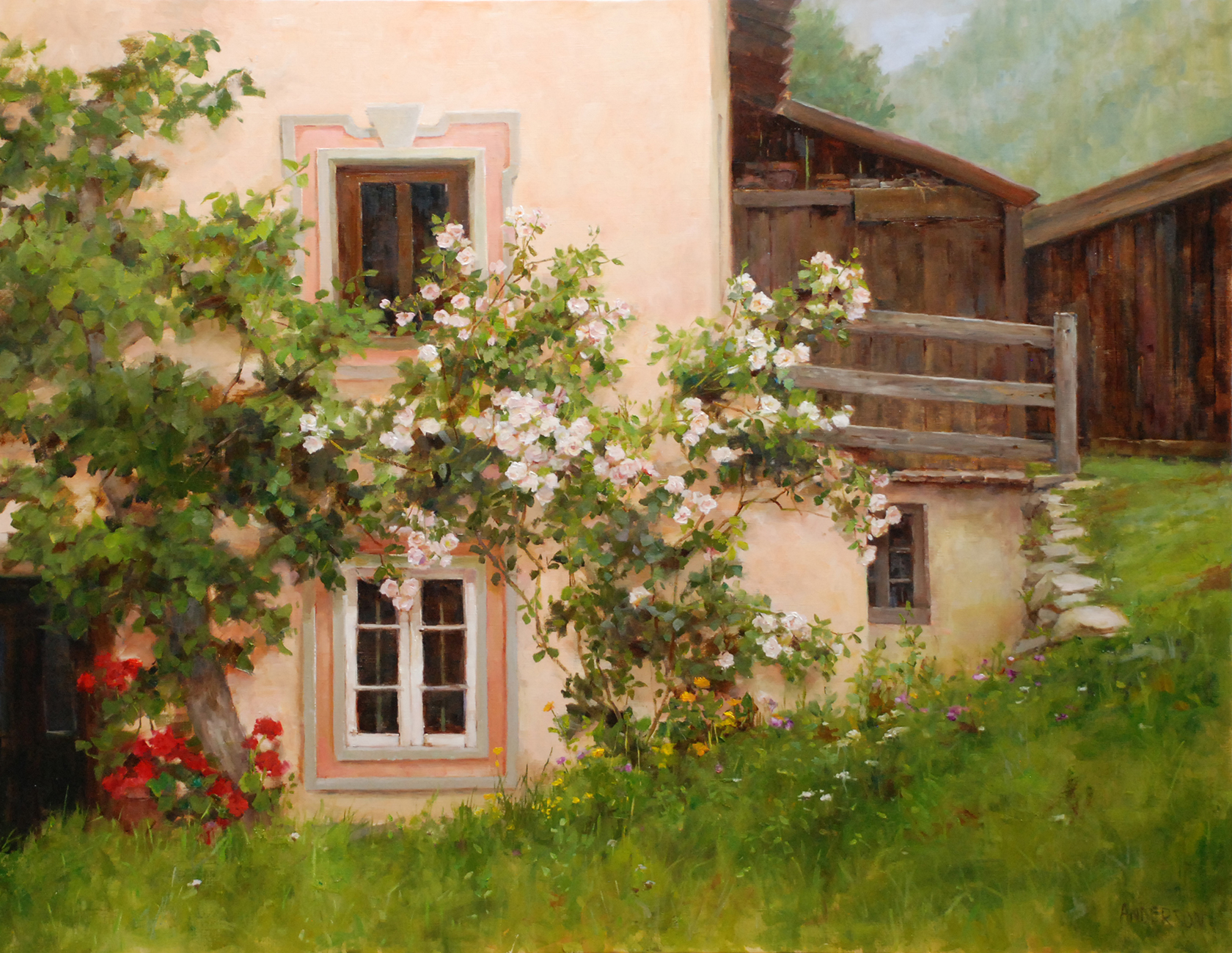 Kathy is an artist member of the Salmagundi Club , NY and the National Arts Club, NY, where she is included in the permanent collection of both clubs.  She is a master signature member of Oil Painters of America, a member of Rocky Mountain Plein air painters, and  teaches workshops internationally. She has 3 instructional DVD's with Streamline Publishing,  and has many awards, the most recent being Best in Show in the Salmagundi Club Landscape show.
Immerse yourself in the joys of authentic Mexican village life at one of the most beautiful and arts oriented locales in Latin America, Casa de los Artistas, in the serene village of Boca de Tomatlan, 10 miles south of Puerto Vallarta.
Join master painter Kathy Anderson at the Casa for
"Painting Mexico's Flowers, Landscape and Still Life"
February 24 –  March 2, 2024
SEMINAR IS LIMITED !
REGISTER NOW TO RESERVE YOUR PLACE!
BOOK YOUR FLIGHT EARLY
You can reserve your place with a $500. credit card deposit, (no surcharge) or pay in full (surcharge applies)
---

Kathy Anderson Suggested Materials:
CANVAS – ESSENTIAL –Good quality OIL OR LEAD PRIMED LINEN canvas, or boards.  8 x 10, 9 x 12, 11 x 14 or any small to medium size you are comfortable with.  This is VERY IMPORTANT as you will not be able to apply washes and "lift" paint on cotton or acrylic canvas. I would recommend Raymar's ArtFix panels L-64.  They are very good quality linen panels.  Also fine is Centurian OP DLX Pad, 12 x 16 or smaller – these are pads that come with around 10 sheets that you mount on a piece of Masonite with tape – don't forget the Masonite and tape!
MEDIUM –I don't use much medium, sometimes a little walnut oil.  Anything you like to use is fine.
SOLVENT – Gamsol, with a large container to clean brushes.  It's very important to keep brushes clean while painting and you cannot do this with a tiny container. It is true, you cannot bring Gambol on an airplane, and as Robert Masla says, the thinner in Mexico is nasty stuff, please see his recommendations for substitutes in this regard.
PAPER TOWELS   – VIVA ONLY!!  Please note – Viva is making a new product similar to Bounty.  Make sure you get the old "cloth" type
.
GOOD MEDIUM SIZE PAINTING KNIFE
A HARDWARE STORE GLASS SCRAPER FOR CLEANING PALETTE
PALETTE – a glass palette is highly recommended – Paper palettes make it very difficult to keep your paint clean.  You can buy a piece of glass (about 11X14 is good), back it with a piece of neutral gray paper or mat board and then with a piece of masonite or thin plywood and then wrap duct tape around the edges to hold it all together.  It is easy to clean with a razor blade scraper and a quick wipe with a little alcohol.
EASEL – I use easels from openboxm.com and edgeprogear.com
PAINT–  These (plus more) are the paints I use.  If you already have lots of paint, please don't think you need to go out and buy all of these.  The most important are the Rembrandt Transparent oxide red, Viridian, and Transparent Oxide Brown.
Titanium White, any good brand – Right now I'm using Michael Harding Titanium White II
Rembrandt – viridian, ultramarine deep, cobalt blue light, transparent oxide red, transparent oxide brown, cad.orange, cad yellow deep.OPTIONAL- stil de grain yellow, transparent yellow green, transparent oxide yellow, ivory black.
Winsor Newton – terra rosa, alizarin permanent, yellow ochre pale, magenta, permanent rose, cad red.
Michael Harding – cad yellow;  OPTIONAL – lemon yellow, brilliant pink, King's blue light
Don't feel you need to buy all these paints, I'm happy to squeeze a little for you to try.
BRUSHES – I only use brushes from Rosemary and Co.  These are a sampling of the brushes I use, – if you have your own GOOD brushes please don't feel you have to buy anything new.  However, once you've tried some of these Rosemary brushes, you will love them!  Really good brushes will make your painting experience so much more fun.  
I have a "brush bundle" with Rosemary and Co. which is a good sampling of my favorites. 
I will bring a catalog with me and I usually have brush bundles with me for purchase which will save you shipping but check with me first as when I fly I can't always bring them.
A recently added series that I like is the Red Dot – a synthetic brush, some brights, angles, and some combers.  
Otherwise, these are currently my favorite series but this is not written in stone since I am constantly discovering new favorites.
Sables – my favorite "detail" brush is Series 33 #2, I also have Series 77, 33, and 91 in various sizes, and Series 66 Kolinsky Sable #2
Eclipse – long flat combers, small angular, short flats in various sizes
Ivory –long flats and filberts in various sizes
Badger Blends – Series 274, 278, 279, a variety of flats, filberts, and series 275 – 3/8" angular
Evergreen – my favorite ¼ inch dagger, I also love their new ultra thin long flats
Ultimate Bristles – #2, #4 
Again, please don't think you need to buy all these brushes, unless of course you're    obsessed like me!
For Plein Air Classes:
Hat
Plein Air Umbrella
Bug Spray
Stool (optional, for watching demo's)
Good Plein Air setup – I use Open Box M and EDGE Pro, the sketchbook.  Please test your setup before the workshop and make sure everything is in good working order – sturdy tripod legs with good catch/release.  Especially if your set up is brand new, PLEASE try it out before the workshop.
I can't stress enough how important comfort is when painting outside – your equipment will make a difference in having a good experience.