March 6 – 13, 2021, Robert Burridge
Renown artist/instructor Robert Burridge returns to the Casa for another fun filled week of – "Abstract Acrylic & Collage Workshops in Mexico"
Abstract Acrylic Painting & Collage Workshop in Mexico
A Unique Workshop with Robert Burridge
We are excited and look forward to Bobs' return to the Casa
March 6 – 13, 2021

(To see Bob's suggested Materials List for Abstract Acrylic Painting & Collage, please scroll to the bottom)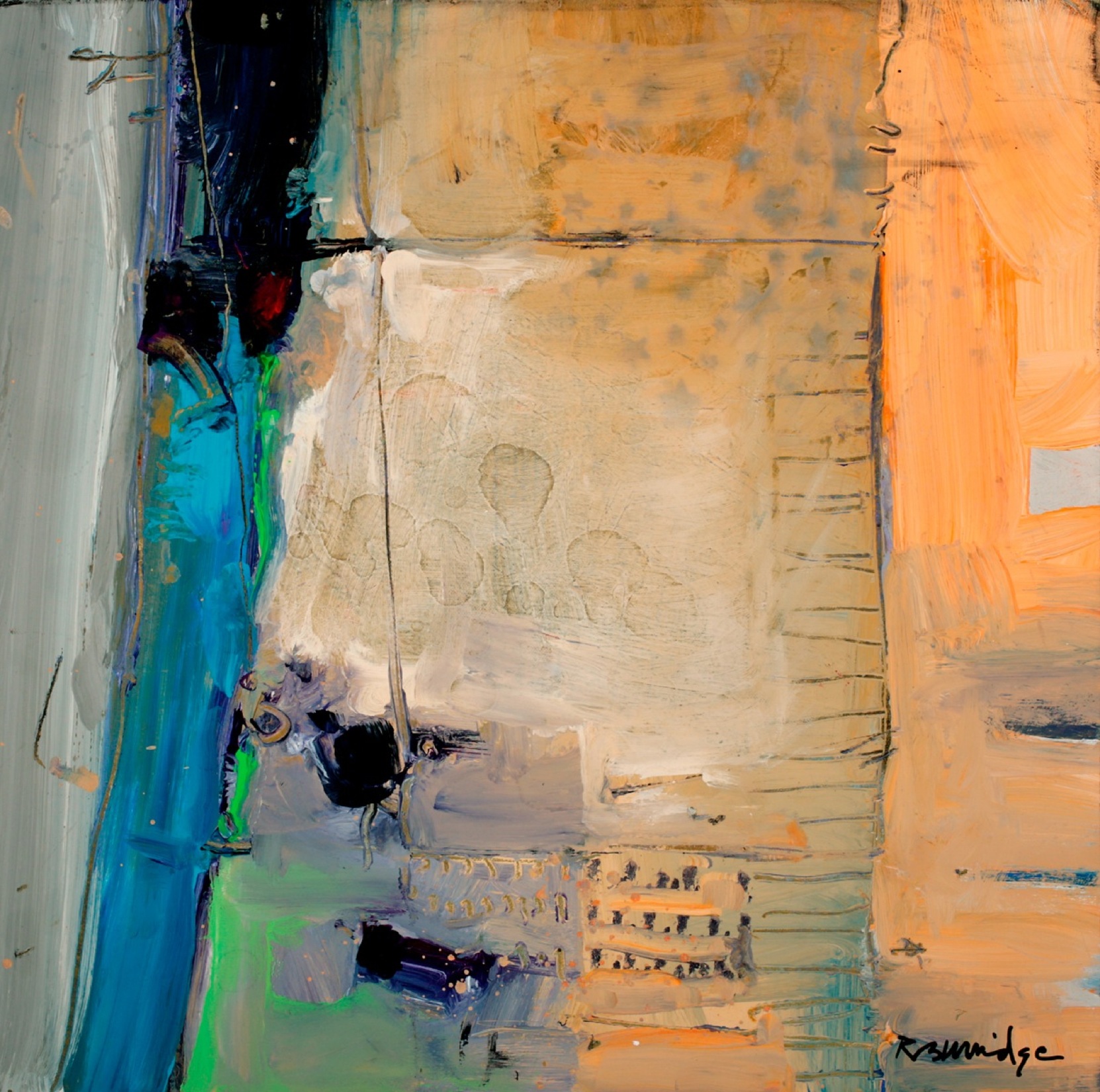 Robert Burridge, Aerial View, acrylic
"This Workshop was wonderful 11 out of 10. The Group was great, our hosts were lovely and welcoming, the place is beautiful. This was the best of many, many workshops I've attended. Bob's communication, inspiration, knowledge and mastery were excellent!" -B.K., Bethesda, MD

Robert Burridge, Multi Cups, acrylic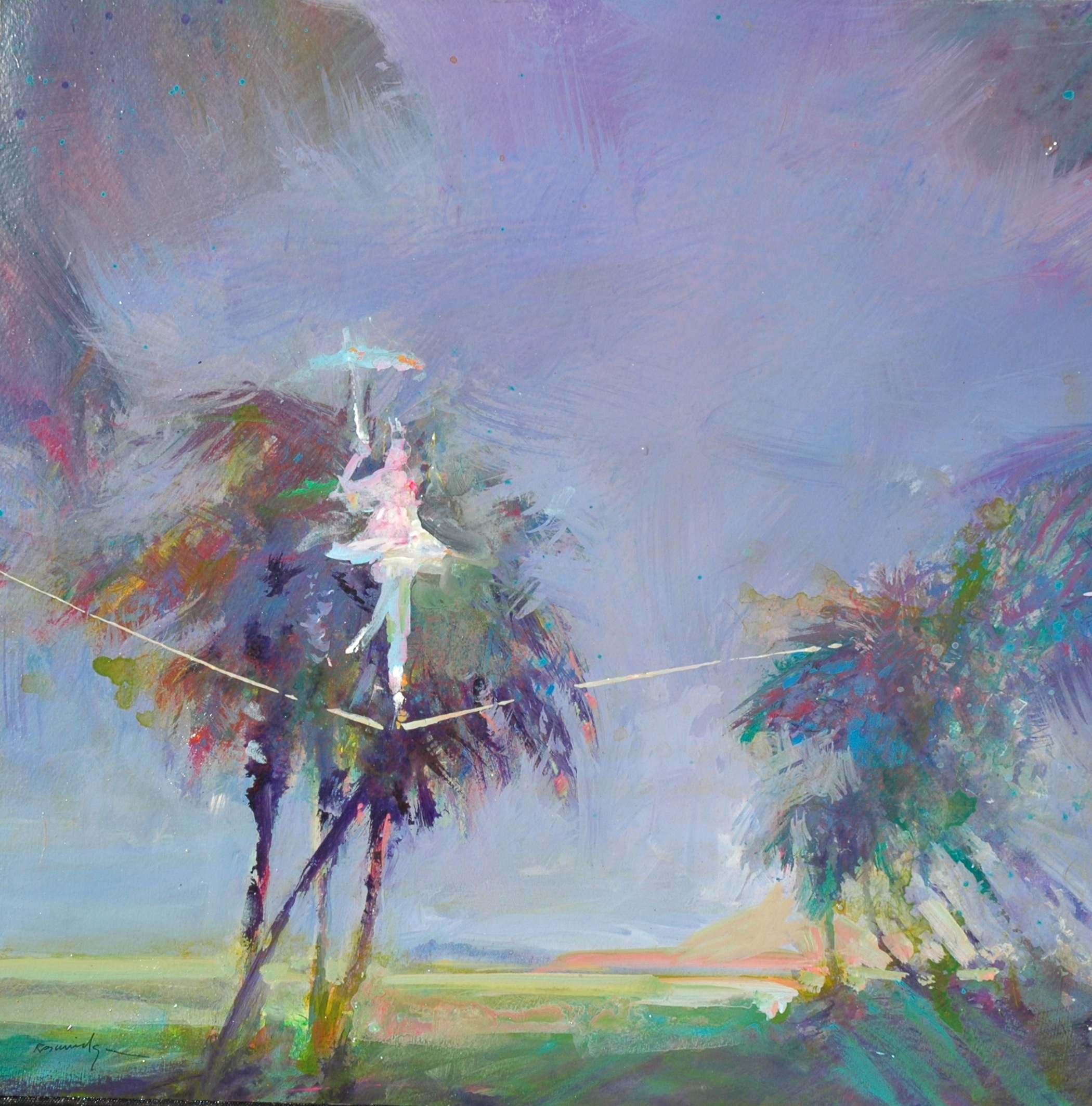 Robert Burridge, Tropical Performer, acrylic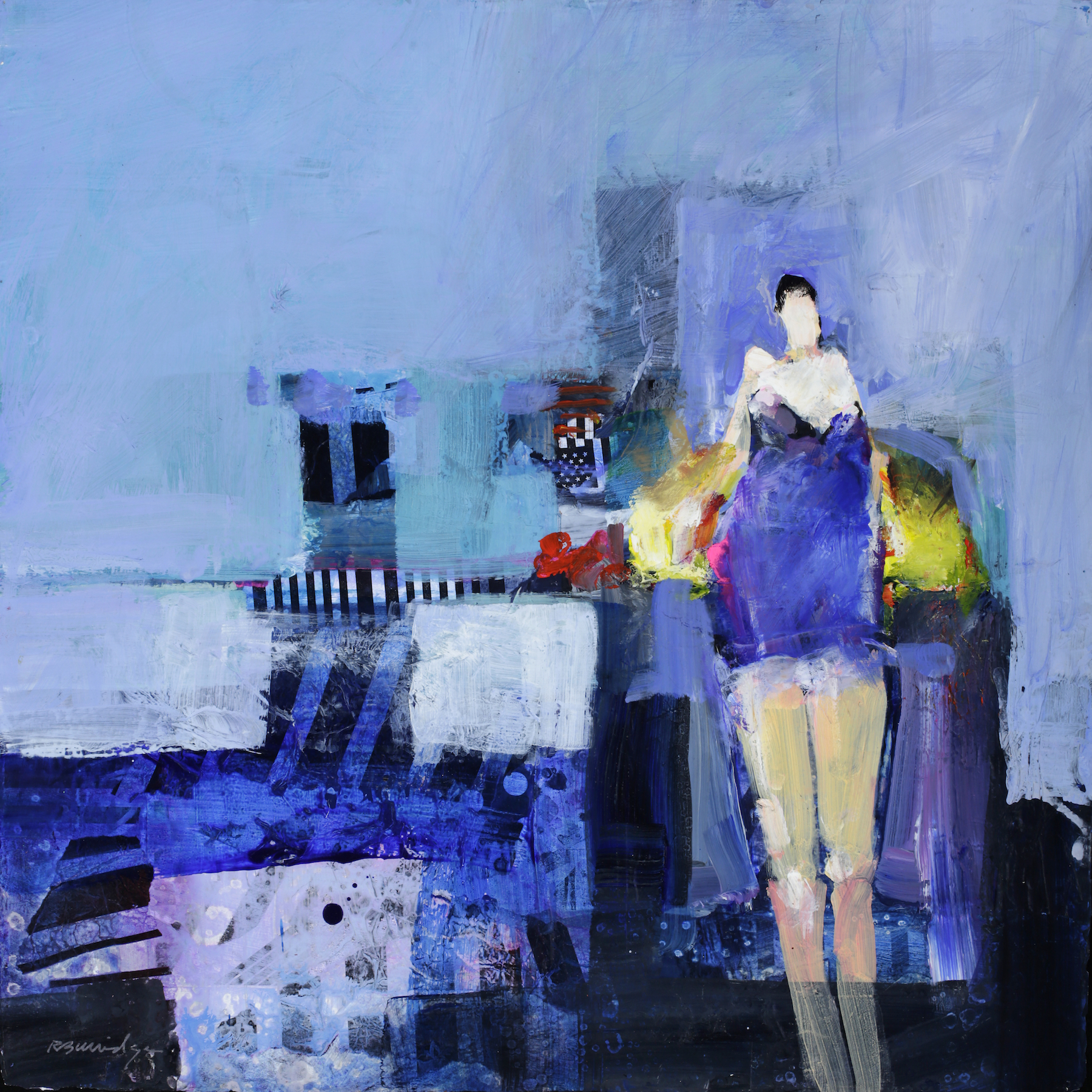 Robert Burridge, Yellow Pillow, acrylic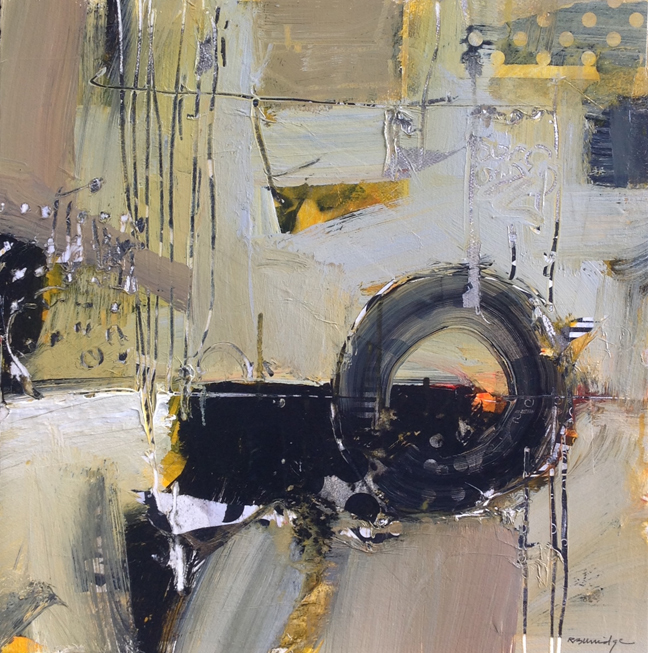 "Buzzsaw", acrylic, Robert Burridge
For beginners with little experience, to advanced artists
This workshop will emphasize loose, expressive abstract techniques, creative tearing and paint splashing. I'm planning to focus on painting a series, based on specific color combinations and themes. Think "artist retreat", producing a body of work, a series of paintings or your conceptual solo show. One thing I will not do is to capture everything I see, knowing I will be overwhelmed and influenced by the awesomeness of this trip! Also, your painting goals are important to me. Please write down these goals in your travel sketchbook before departing.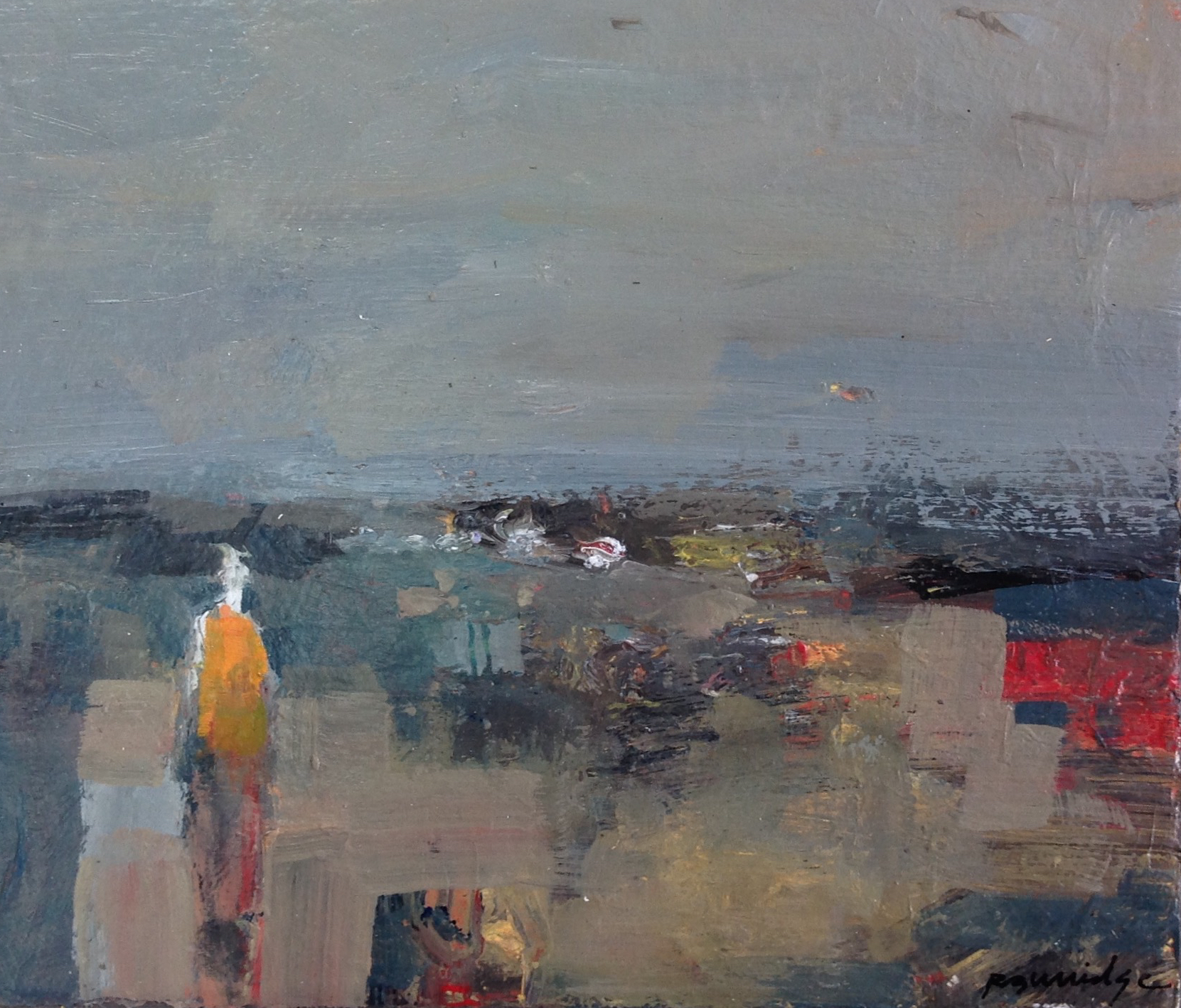 Robert Burridge, Landscape Figure, acrylic
We will primarily paint in the top floor studio, overlooking the ocean and fishing village, along with a couple of optional excursions to experience the beautiful surrounding region, the award wining Botanical Gardens and Puerto Vallarta.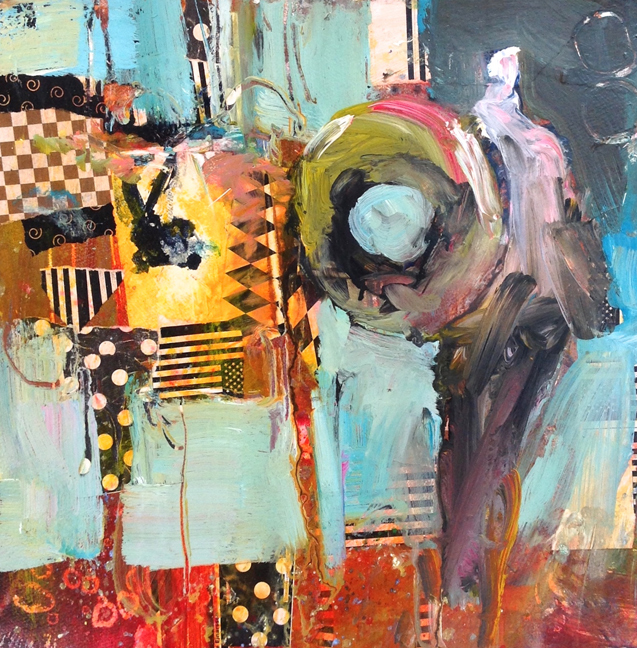 "Doughnut Machine", acrylic, Robert Burridge
Daily, you can expect warmup paint sketching, brief painting and lecture demos, constructive critiques and plenty of time to work on personal projects. Come prepared to paint your stuff!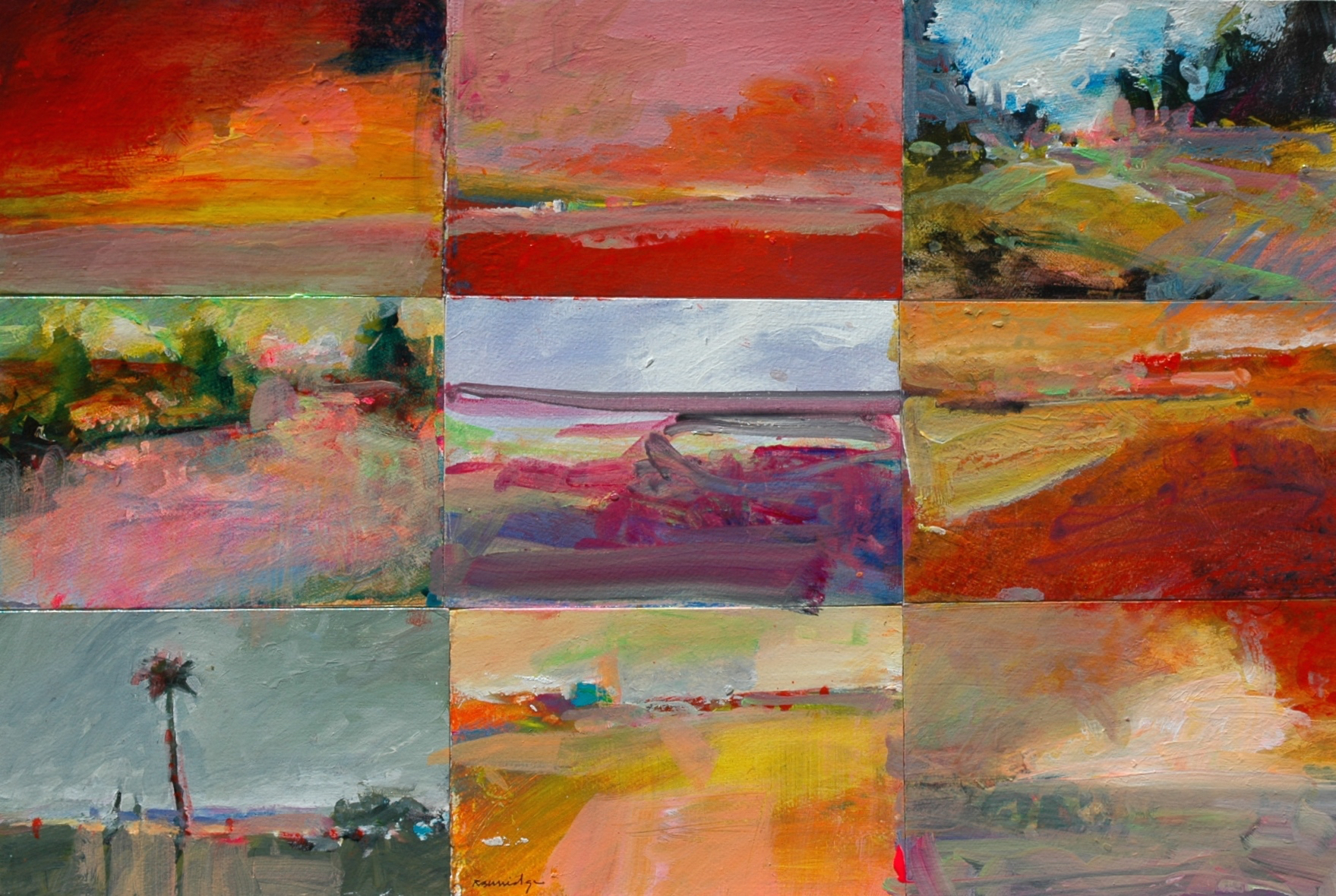 Robert Burridge, Abstract Landscape Series, acrylic
Imagine the best art workshop vacation of your life: Painting in a charming fishing village and other exotic locals along the gorgeous Pacific coast of Mexico , with inspirational workshop leader Robert Burridge! Immerse yourself in the joys of authentic Mexican village life at one of the most beautiful and arts oriented locales in Latin America, Casa de los Artistas, in the serene village of Boca de Tomatlan, 10 miles south of Puerto Vallarta.

Robert Burridge, Paint Figure, acrylic
"Excellent! The art instruction, the food, kitchen staff, my room in the sister apartment -all was excellent! I would recommend the Casa because it is a great place for relaxation and tuning things out. I was told, "Whatever I needed to get out of the experience I would find it here" – and I did!

---

The instruction was amazing, the food delicious and fresh and the scenery beautiful. I feel like I have had a real break from my everyday life -when I get back to work I will feel rejuvenated."
– Lorraine McDonough, Monterey, CA. – 2013 workshop participant

Video of an Abstract Painting and Collage Workshop with Robert Burridge, (three minutes dead space at the end of the video, sorry)
"My Casa Experience was Reflective, Restful and Rejuvenating. I came in as an empty balloon and was filled with fabulous food, friends and memories as I float home on cloud 99 – A chance to pause and regain your "sense of self" through the simple lifestyle of "less is more". Rustic Elegance with a terrain to tone every muscle in my body. Fabulous food and accommodations and great instruction – 10 Stars!!! – I would encourage people to begin their "Boca Experience" before they arrive. -Walk comfortably on uneven terrains and have fun walking up inclines several times a week before arriving, hike in the woods a few times so you are sure of your footing, there are uneven trails and cobblestones in the Boca and a lot of stairs at the Casa, (studio is on the 3rd floor). Something along the lines of Bob Burridges instructions for painting in plein air – learn to deal with your equipment and the elements BEFORE you get here, easel set ups, sun hats, bug repellent, paint pallette, etc., etc., etc. – this way you'll be ready for optimal enjoyment!
– Peggy Buchanan, Santa Barbara, CA
Additional activities available at the Casa:
When you're not painting: during the siesta and Friday, your time is your own. Your hosts will offer you three wonderful activities during the week, which are included in the cost of your trip (see below for more details). Or you can relax on the beautiful beach, stroll through the botanical gardens, photograph the charming village, take a siesta, visit the zoo, go hiking, walking, sea kayaking, zip lining, shopping in the Mercado, or exploring the galleries and cafes. You can enjoy peaceful alone time, or hang out with other guests. Information & Registration: (413) 625-8382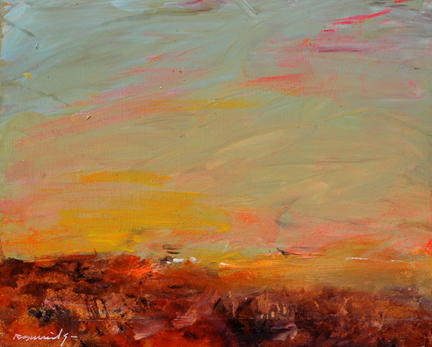 "Sailors Delight", acrylic, Robert Burridge

Robert Burridge shows the techniques for his studio chart "painting the illusion of glass"
Bob Burridge's Suggested Materials List for the Casa de los Artistas Workshop
IMPORTANT! Keep it simple, portable and easy to carry.
Suggested Materials List – This is only a suggested materials list. Do not feel obligated to purchase everything on this list. Bring what you think you will need and use.
Paints: Any professional-grade paint (no cheap, student grade paints) Your choice of colors. I will be painting with Holbein Artist Acrylic paint as well as Holbein's Acrylic Fluids – colors to match my Goof-Proof Color Wheel, plus black and white and a few other "favorite" colors. Note: "Color Comparison Chart" available on my website. (Buy at Vermont Art Supply, John Bates – www.vermontartsupply.com)

Palette: Any convenient surface for mixing your paint. I mix directly on the plastic cover on the table. The Casa will have the tables covered.
Drawing pencils, such as a Derwent water soluble very dark drawing pencil. If you want to bring color pencils, I recommend InkTense Water soluable pencils or Faber Castell water-soluble color pencils – bring your favorite colors.
Brushes: You don't need a lot of brushes. I suggest one each Synthetic, rounds, brights and filberts, half-inch up to one inch. Bring what you think you will need for your series.
Surfaces: I plan on doing daily quick warmup paint sketches on pre- gessoed 300 lb. Fabriano WC paper pre-cut to 12×12 inches. Ten sheets cut to this 12×12 inch size for the first day.

Also – I recommend that you work on the size that is comfortable and feels right FOR YOU. Other sizes to consider: 8×10 inches, 10×10 inches, 12×12 inches or 11×14 inches. Again, choose what best fits in your suitcase and for your series.

First day: Prep ten 12×12 inch watercolor paper with gesso. Bring black tissue or black rice paper for collage.

Again, choose what best fits in your suitcase and for your series.

We will be collaging – you can bring your own collection of collage paper scraps, such as: Old letters, music sheets, photos (make prints from a Xerox copier), fabric or any other weird stuff you need.
Regular Gel Medium for gluing.
Easel or a lap board if you are interested in painting outdoors. Don't carry a cumbersome set-up. Some painters prefer only a lap board. Whatever you decide, make it work for you. Lap board should be 1/2″ gator board or foam board – cut to fit in your suitcase.
For water, a low 10×10 inch tupperware-type container, or similar.
Paper towels.
Small plastic garbage bag for trash.
Robert Burridge's Goof Proof Color Wheel. (We will bring a small number of Color Wheels with us – place an order on our website by December 15, to receive yours before the workshop.)
Artist's Sketchbook, spiral bound for note taking, paint sketching – must accept light washes.
Cloth bag or backpack to carry all of your stuff.
ALL OF THE ABOVE FITS INTO ONE OF MY TWO CHECKED PIECES OF LUGGAGE, under 50 lbs (one bag for art and the second bag for clothing/personal stuff.) Whatever you bring, make it work for you. *IMPORTANT! Keep it simple and portable. Bring only as much as you can comfortably carry. Expect to carry your stuff. No "bell boys" or porters – but many helping hands. Label EVERYTHING with your name and telephone number.
---
SEMINAR IS LIMITED !
REGISTER NOW TO RESERVE YOUR PLACE!
PLEASE WRITE THE WORKSHOP ARTIST & DATES YOU ARE SIGNING UP FOR!
BOOK YOUR FLIGHT EARLY
You can reserve your place with a $500. credit card deposit, (no surcharge) or pay in full (surcharge applies)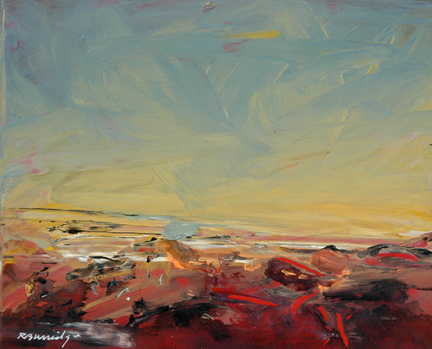 "Low Tide", acrylic, Robert Burridge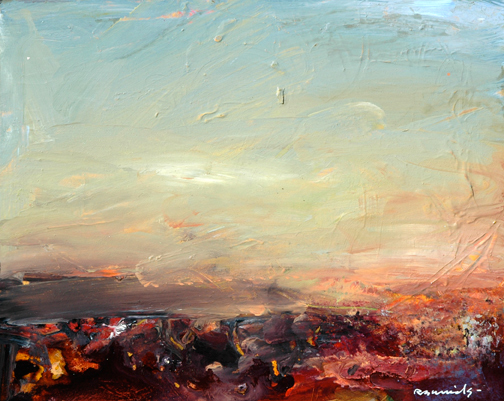 "Coast", acrylic, Robert Burridge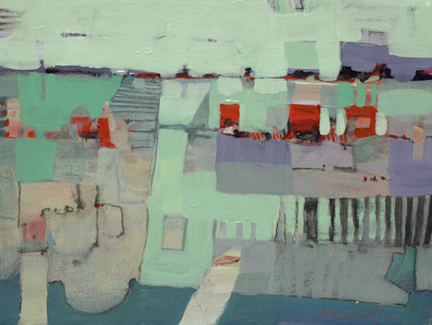 "Free Range #14", acrylic, Robert Burridge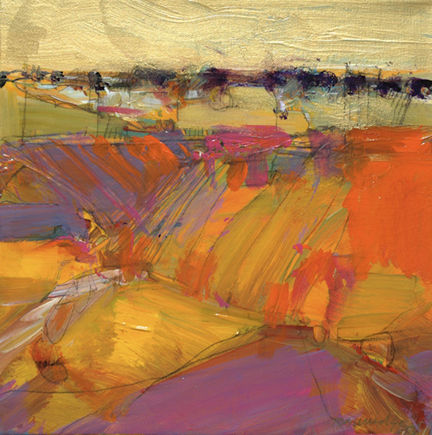 "Free Range #9", acrylic, Robert Burridge